Toronto Website Design &amp Toronto SEO
Grrl Activist
By Belinda Cavazos.
What is activism? It's more than just pelting (pun intended) fur-coat wearing people with tomatoes, or marching in protest. When most people think of "activism" that is what they tend to think of, people in Birkenstocks chaining themselves to trees, or people protesting and shouting about something.
Activism is not really that "extreme." Although marching, protesting, perhaps even becoming a vegetarian is all part of it. Activism, simply put, means being active. No, not active like going out and riding a bicycle everyday or running a mile. More like active in your community. Doing good, helping out, making a difference. That is activism. It's working for change not in some far off corner of the world (although that counts, too), but working for change in your own backyard.
How to become an Activist
There are plenty of ways. First of all, find a cause you really believe in. It doesn't matter what it is, as long as it's socially relevant or will constitute a change for the better in your corner of the world. Now of course Mary's idea of "better" might not be the same as Jane's idea of "better," but that really doesn't matter in the basic sense of things. If you believe what you are doing is for the betterment of your community (and it is non-violent, or doesn't hurt anyone in the process), then you're doing good.
Once you have found a cause you would like to work with, find a group in your community that does that type of work, and get involved. It really is that simple. If you don't own any Birkenstocks, don't worry (you can get some later), they aren't required.
What about donating to Charitable Causes or Organizations?
There are those who think that if they donate $35 a year to the Sierra Club that they are "taken care of" and don't have to do anything more. Now don't get me wrong, I'm not saying that the Sierra Club doesn't need your $35 -- believe me, they do. But the extent of your involvement shouldn't stop there. Join the local Sierra Club chapter in your city. If there isn't one, start one. If you feel that starting one is a little ambitious at the moment, find another, like-minded organization to belong to. Even if you join a group that goes out once a month to pick up trash along the highway, you're doing your part.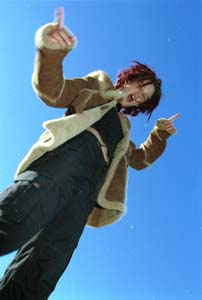 My Own Experience
Most people will go for the easy, more glamorous type activist work, and that's all fine and good, but you won't really get a sense of what activism is until you really get your hands dirty. I remember when I was a teenager, I worked with a nun in my church teaching the children of a poor ranching community outside of town. The experience of this has stayed with me all these years, and was one of the reasons I have been involved in my community for such a long time. This community of migrant laborers was just a few miles outside of the city, but it was like entering another world. In my house I had my own bedroom, air-conditioning, and enough of what I needed. These people had very little. One family of ten lived in a one-room house, with no running water. This was one of the extreme cases, but this existed not far away from where I lived in relative comfort. Imagine that. Of course situations like this have a dramatic effect on a young, teenage girl, and they sure did on me. But I consider myself extremely lucky to have had that experience.
I have also been part of an environmental television show, produced by a small group of friends for cable access. Talk about getting your hands dirty. We got a small grant, but most of the money to do this (and let me tell you, making any kind of TV is not cheap) came out of our own pockets. We lasted about a year, before we just couldn't afford to do it anymore, but not before we won an award from the cable company for best local program (or something like that).
Recently, I have become more involved with a Chiapas solidarity group here in Atlanta. The cause of Chiapas is one I have followed since it started. I'm also mentoring a 7-year old girl at a local elementary school. The program encourages young children to stay in school and shows them what an education can do for them, it is mostly geared toward immigrant children who have a harder time in school than most kids.
Some Excuses
Getting involved is not really that hard. Most organizations only require you spend one hour a week doing the volunteer work (but you can spend as much time as you like). Think about it, that's one hour less of sitting in front of the television or in front of the computer reading about someone else's activist work.
Other people will say, but I don't have any training, I wouldn't know what to say to a 7-year old (or a 70-year old, for that matter). Well, neither did I. I was pretty nervous. But she did most of the talking, and we actually like a lot of the same movies (I loved "Aladdin," "Beauty and the Beast," and "101 Dalmatians"). Usually most of the people you come in contact with in your work just need to feel important and want someone to LISTEN to them. Many organizations in which you will be working with special cases (AIDS patients, abused women, children, the elderly, even the Humane Society) will have orientation classes to show you all you need to know.
If you think that becoming involved in your community will mean that you will see misery, or homelessness, or sickness and death, well, you're probably right. But what you will also see is the light in someone's eyes when they feel they are special because you chose to spend some of your time with them. Also, if you aren't cut out for the stronger side of activism, then do something that is not so "extreme" -- read to kids after school, or help with used book sales, or spend a Saturday cleaning up a city park. Believe me, there's plenty out there for everyone to do, no matter what the cause, no matter what the experience. The most important thing is that you get out there and do it. After all, your community needs you.
---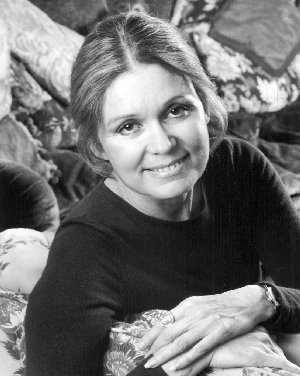 Biography of Gloria Steinem:
Gloria Steinem travels widely as a feminist activist, organizer, writer and lecturer. Her books include the bestsellers Revolution from Within: A Book of Self-Esteem, Outrageous Acts and Everyday Rebellions, Moving Beyond Words, and Marilyn: Norma Jean, on the life of Marilyn Monroe. She was an editor of The Reader's Companion to U.S. Women's History. Steinem co-founded New York Magazine and Ms. Magazine where she continues to serve as a consulting editor. She has been published in many magazines and newspapers here and in other countries, and is also a frequent guest commentator on radio and television.
She helped to found the Women's Action Alliance, the National Women's Political Caucus, and Choice USA. She was the founding president of the Ms. Foundation for Women and helped create Take Our Daughters to Work Day. She recently co-founded the Women's Media Center and GreenStone Media. She has served on the board of trustees of Smith College, and was a member of the Beyond Racism Initiative, a comparative study of racial patterns in the U.S., South Africa, and Brazil. She has also co-produced a documentary on child abuse for HBO, and a feature film for Lifetime.
Ms. Steinem has received the Penney-Missouri Journalism Award, the Front Page and Clarion awards, National Magazine awards, an Emmy Citation for excellence in television writing, the Women's Sports Journalism Award, the Lifetime Achievement in Journalism Award from the Society of Professional Journalists, the Society of Writers Award from the United Nations, and most recently, the University of Missouri School of Journalism Award for Distinguished Service in Journalism.
Other recognitions include the first Doctorate of Human Justice awarded by Simmons College, the Bill of Rights Award from the American Civil Liberties Union of Southern California, the National Gay Rights Advocates Award, the Liberty award of the Lambda Legal Defense and Education Fund, the Ceres Medal from the United Nations, and a number of honorary degrees. Parenting magazine selected her for its Lifetime Achievement Award in 1995 for her work in promoting girls' self-esteem, and Biography magazine listed her as one of the 25 most influential women in America. In 1993, she was inducted into the National Women's Hall of Fame in Seneca Falls, New York. She has been the subject of Lifetime and ABC biographical television documentaries, and The Education of a Woman, a biography by Carolyn Heilbrun.
She is currently at work on Road to the Heart: America As if Everyone Mattered, a book about her more than thirty years on the road as a feminist organizer; and with the Sophia Smith Collection at Smith College on a project to document the grassroots origins of the U.S. women's movement.