Conflicting Messages of a Media Monster
Our culture is filled with mixed messages. While many women's advertisements are portraying excessively skinny models, a number of advertisements display appealing, junk foods. Flipping on the TV, you will see virtually flawless, very thin (sometimes emaciated), actresses on your favorite sitcom. At the same time, you will most likely be bombarded with soda, candy, and fast food advertisements during the commercial breaks. What is the message that the media is trying to portray then?
The actress/model in the commercial is Cameron Richardson and, although defenders of the commercial insist that she does not show much skin, I can tell she fits the ultra-thin 'ideal' body type and seriously doubt she ever eats a thickburger with a body this skinny.
It seems that our culture is saying eat, eat, eat but don't get fat. In fact, because obese individuals are viewed so negatively in our country, it is as if the media is saying, stay thin or you too could experience the stigmatizations that obese Americans face on a daily basis; the same stigmatizations that the media supports and suggests in television portrayals of obese individuals. The percentage of obese individuals in America continues to grow, yet the female body image illustrated is becoming thinner and thinner. With an increase in the trend for thinness, more diet and exercise fads are springing into our society which are only influencing American's weight to yo-yo back and forth. Unfortunately, these conflicting messages are linked to increasing body dissatisfaction, and negative body-image which, in turn, foster an increase in eating disorders. Hence, the messages that the media portray are conflicting and it is impossibly hard to achieve both messages since one is orientated toward fast food consumption and the other is orientated toward an extremely thin ideal.
So, which media portrayal would you choose?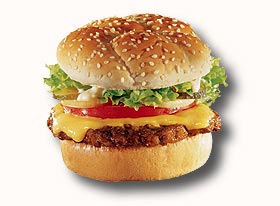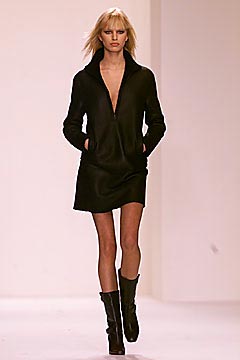 THIS OR THAT?
SO SEXY OR M&M's
What the media should be portraying is all the ways that their messages are negatively influencing individuals in our society
THROUGH EATING DISORDERS
INCREASED NEGATIVE BODY IMAGES
INCREASED CHILDHOOD OBESITY RATES AND INCREASED ADULT OBESITY
WHICH LEADS TO SERIOUS HEALTH RELATED PROBLEMS
We can begin to resist these media images by:
BASING OUR EATING PATTERNS UPON THE USDA FOOD PYRAMID AND NOT THOSE OF FAST FOOD INDUSTRY.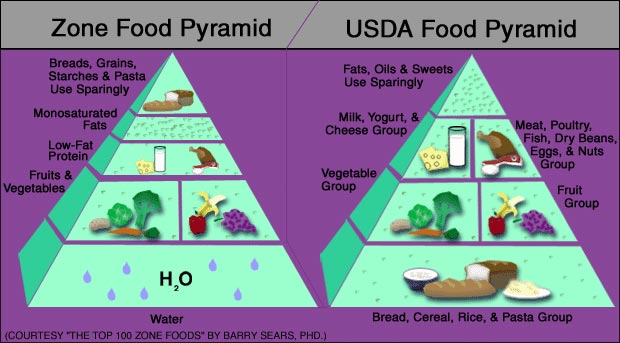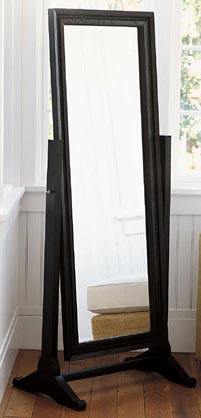 AND MOST IMPORTANTLY, ACCEPTING YOURSELF, YOUR BODY
AND REALIZING THAT THE ULTRA-THIN BODY IDEAL THAT
THE MEDIA PORTRAYS IS UNNATURAL, UNHEALTHY,
AND UNREALISTIC.
Hopefully, by breaking apart the images and advertisements that are orientated toward fast food consumption and an excessively thin female body image, you could see how the media sends us mixed messages. Now that you have been educated about the values that the current media portrays through ads, movies and televsion, and the numerous problems that accompany these images, I hope that you realize that resistance is possible by avoiding fast food, not internalizing the female 'ideal' and aiming toward a healthier body image for yourself.
---
References
DALnet IRC Network Zine Team.(2001-2002). The perfect body-thinness and slim. (n.d.). Retrieved from http://zine.dal.net/previousissues/issue18/editorial-life-thin.php
DeAngelis, T. (2004). What's to blame for the surge in super-size Americans? [Electronic version]. American Psychological Association, 35. Retrieved from http://www.apa.org/monitor/jan04/blame.html
Featherstone, M. (1982). The body in consumer culture. Theory, Culture, and Society 1, 18-33.
French, S., A., Harnack, L., & Jeffery, R., W. (2000). Fast food use among women in the Pound of Prevention study: dietary, behavioral and demographic correlates. International Journal of Obesity, 24, 1353-1359.
Garner, D., M., Rockert, W., Olmsted, M., P., Johnson, C. & Coscina, D., V. (1985). Psychoeducational principles in the treatment of bulimia and anorexia nervosa. In DU M. Garner & P. E. Garfinkel (Eds.), Handbook of Psychotherapy for Anorexia Nervosa and Bulimia (pp.513-572). New York: Guilford Press.
Greenberg, S., B., Eastin, M., Hotschire, L., Lachtan, K., & Brownell, D., K. (2003). Portrayals of overweight and obese individuals on commercial television. American Journal of Public Health, 93(8), 1342-1349.
Halliwell, E., Dittmar, H. (2004). Does size matter? The impact of model's body size on women's body-focused anxiety and advertising effectiveness. Journal of Social and Clinical Psychology, 23, 104-123.
Hellmich, M. (2004, February 25). Kids bombarded with TV food ads. USA Today, 07d.
Jeffrey, R., W., & French, S., A. (1998). Epidemic obesity in the United States: Are fast foods and television viewing contributing? American Journal of Public Health, 88, 277-290.
Katz, N. (2004). Body image statistics-dieting statistics-body type statistics. Retrieved from http://www.womensissues.about.com/cs/bodyimage/a/bodyimagestats.htm
Keesey, R., E., & Hirvonen, M., D. (1997). Body weight set points: Determination and adjustment.[Electronic version]. Journal of Nutrition, 12, 1875-1883.
Kendall, P. (1999). The female "image ideal:" yesterday, today, and tomorrow. Retrieved September, 16, 2004 from Colorado State University, Cooperative Extension web site http://www.ext.colostate.edu/pubs/COLUMNNN/nn991006.html
Kilbourne, J. (1987). Still killing us softly: advertising's image of women [Video]. Cambridge Documentary Films.
Kritchevsky, D. (2003). Fat land: How Americans became the fattest people in the world. Journal of the American Medical Association, 289 (14), 1859.
Markula, P. (1995). Firm but shapely, fit but sexy, strong but thin: The postmodern aerobicizing female bodies. Sociology of Sport Journal, 12(4), 424-431, 434-453.
Myers, A., & Rosen, C., J. (1999). Obesity stigmatization and coping: relation to mental health symptoms, body image, and self-esteem. International Journal of Obesity, 23, 221-230.
Schlosser, E. (1998). Fast-food nation: the true cost of America's diet. Rolling Stone, 794. Retrieved from http://www.mcspotlight.org/media/press/rollingstone1.html
Simontacchi, C. (2000). The crazy makers: How the food industry is destroying our brains and harming our children. New York: Penguin Puntam Inc.
Song, S.(2004). We're fat. Now what? Time Magazine, 163(12).
Spake, A. (2004). The future of fatness. U.S. News & World Report, 136(5), 56.
Stice, E., Spangler, D., & Agras, S., W. (2001). Exposure to media portrayed thin-ideal images adversely affects vulnerable girls. Journal of Social and Clinical Psychology, 20(3), 270-299.
Spurlock, M.(Producer/Director). (2000).Supersize Me [Documentary]. United States: Roadside Attractions/Samuel Goldwyn Films.
Thompson, K., J., & Heinberg, L., J. (1999). The media's influence on body image distrubance and eating disorders: We've reviled them, now can we rehabilitate them? Journal of Social Issues, 55(2), 339-353.
Wadden, T., A., Brownell, K., D., & Foster, G.D. (2001). Obesity: Responding to the global epidemic. Journal of Consulting and Clinical Psychology, 70, 510-525.
Wardlaw, G.,M., (Ed.). (1991-2003). Eating disorders: anorexia nervosa, bulimia nervosa, and other conditions (pp. 416-442). Contemporary Nutrition: Vol. 5: New York: McGraw-Hill
Weighty matters. (2004, March 12). USA Today, p. 14a.
Wiseman, V., C., Gray, J., J., Mosimann, E., J., & Ahrens, H., A. (1992). Cultural expectations of thinness in women: an update. International Journal of Eating Disorders, 11(1), 85-89.