Toronto Website Design &amp Toronto SEO
Biography of Feminist Poet
Hattie Gossett
Career overview from her perch at the new york city intersection where the republic of harlem meets the dominican republic, ms. hattie gossett creates words for the page (books, magazines, newspapers, journals) and the stage (spoken word performance, film, theater and dance). her work is published in numerous periodicals and anthologies. the new school university recognized her creative excellence with the david randolph distinguished artist-in-residence award, 2002.
Known to rock the house as a highly musical spoken word artist, ms. hattie performs solo or with her poetryjazz band; recent gigs include the hudson valley writers guild (with poet laureate billy collins) and the vision festival. her c.d. made the 2001 top 10 list at jeannie harper's liquid sound lounge, wbai-fm. the alvin alley dance company and urban bush women dance to her words, which are also preserved in the smithsonian institute.
Ms. hattie served as staff editor with true story, redbook, mccall's and black theater magazines. after being fired from her job as first managing editor of essence magazine for being "too black," she moved on to teach and offer workshops on writing, black literature, and black music at rutgers university, sunyempire state college, oberlin college, the learning alliance, on the radio and in her living room.
An interview with Hattie Gossett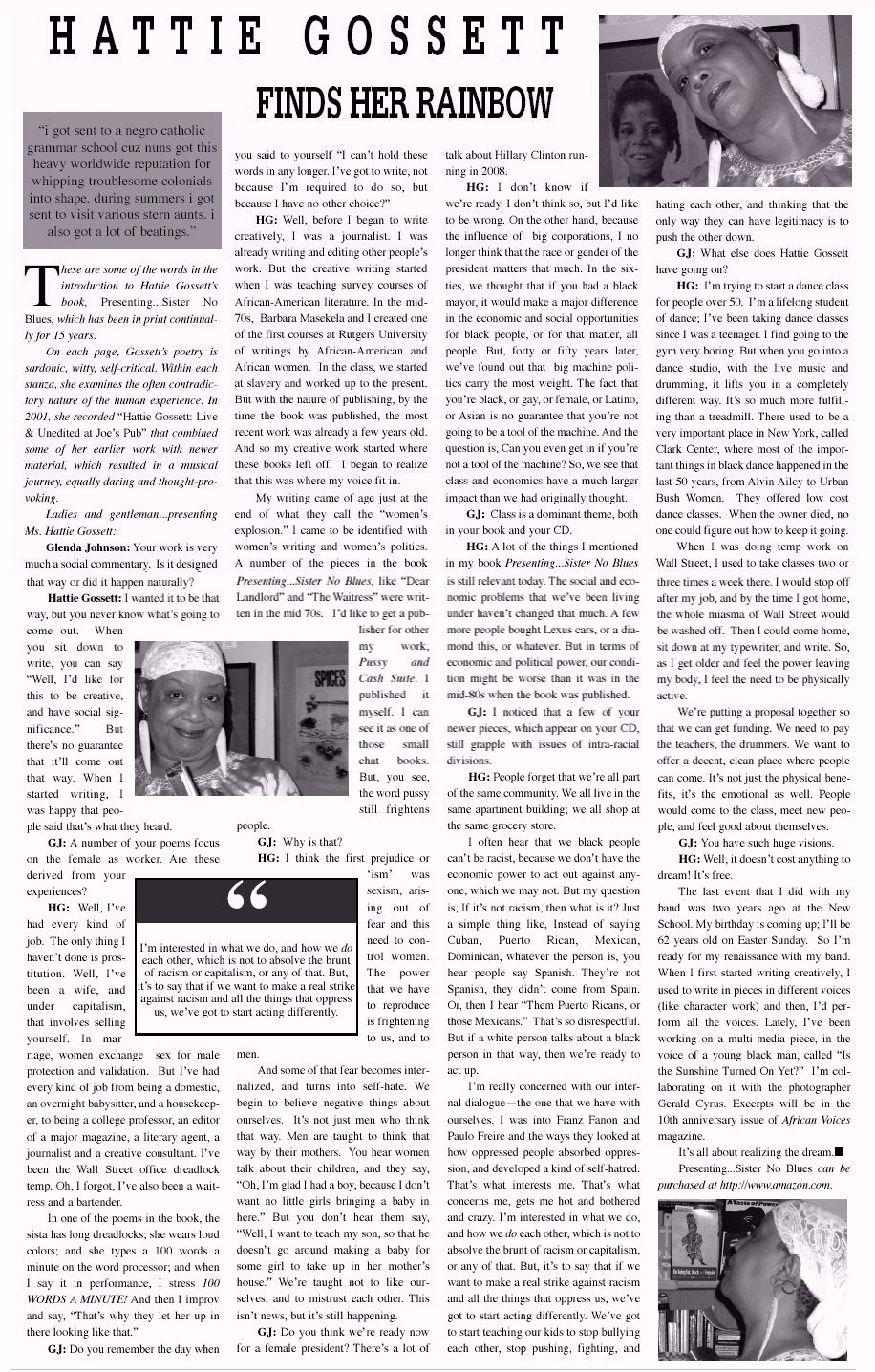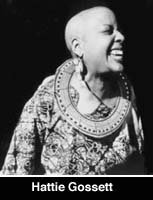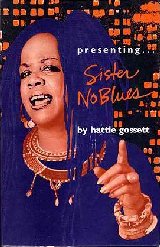 ---
REVIEWS & CRITICISM
new york times: "hauntingly poetic."
village voice: "diva deluxe .... intellectual godmother of rap artists."
essence: "sassy, ironic, hilarious, profound observations of urban life."
publishers weekly: "a collection of considerable potency and authority."
art forum: "like albert camus she faces the clash of cultures with a hardwon laugh; like billie holiday she taps into the vitality of the blues as a survival mechanism."
new york voice: "never a dull moment."
outweek "tight and polished."
amazon.com "Hattie Gossett has tempered what could be considered a bellicose insanity with biting creativity to arrive at this collection of sharp critiques on the world she inhabits. She understands and resents being "a female wage slave who has had a lifetime of mostly thankless jobs and who wants out of the rat race while she still has enough creativity left to breathe life into the projects she has been dreaming."

At once narrative and journalistic, poetic and academic, satirical and compassionate, her poem-vignettes need only a live reading by the author to embue them with the electricity of the life reality about which they testify so unerringly. Sister No Blues is but one of the archetypical females that Hattie Gossett recreates from the clay of history, oppression, and disenfranchisement; then, she reshapes the images through the knowledge of their dogged resurrections in the likes of poets such as herself.

Not since the 1960s has a poet sounded so genuinely perturbed at the state of the world. But Gossett is not a repetition of a literary era; she is a continuation of it. "Sister Salvation" and Mrs. King Kong of the poem "king kong! kingg kongg!! kinggg konggg!!!" are fresh portraits unavailable for scrutiny in the sixties, as are the lady bus drivers who sit more frequently at the economic wheel because their seats were assured by Rosa Parks and Sojourner Truth: "back at ya I & 2."

Hattie Gossett's Presenting ... Sister No Blues is the paean of an irreverent, bodacious, outrageous, vigilant, militant, and free black woman. She does not bite her tongue when the truth is hers to tell. She is a woman after my own heart, a kindred warrior with word weapons that defend a "spirit [that) couldn't take no more." She breaks grammatical convention, extends margins, truncates lines, uses upper case and lower case at will, spaces as her muse dictates, and generally breaks the rules as she travels the acid road of her art kicking and cursing, soothsaying and disclosing. And as she wams in one poem, so must I: Sister No Blues is 'not recommended for the weakminded, weakhearted or those with bloodpressure troubles.'"
---
LITERARY GENRES
poetry. non-fiction. performance text & lyrics. fiction.
---
EDUCATION
master of fine arts degree, New York university; yip harburg fellow, 1993. related. all-around off icegirl, annullee. cleaning person. drummer for bebop. florist assistant. playground attendant. retired barfly. sleezepulp drone. teachers' aide. typing teacher. waitress.
---
BOOKS & ANTHOLOGIES
"presenting sister noblues," (firebrand books, 1989). poetry collection. at bookstores or www.amazon.com.
"window on the work (lincoln center institute, 2002).
"rock she wrote," (cooper square press, 2000).
"seeing jazz," (smithsonian/chronicle, 1998).
"aloud: voices from the nuyorican poets cafe," (holt, 1994).
"body and soul: black women's guide to physical health and emotional wellbeing," (harcourt, 1994).
"high risk: an anthology of forbidden writings," (city lights/bantam, 1991).
"this bridge called my back: writings by radical women of color," (Persephone, 1981).
---
PERIODICALS & MAGAZINES
art forum.
black scholar.
emerge.
heresies.
jazz spotlite news. ms.
travel & leisure.
village voice.
dance
alvin alley company. "between a rock & a hardplace." (poem). ongoing use in the dance "shelter."
commissioned by the tribeca performing arts center to collaborate with choreographer anita gonzalez on dance theater work "ola oleada!" about immigration. (lyrics).
commissioned by thelma hill performing arts center to collaborate with choreographer marshal[ swiney on dance theater work "denial" about black men and a.i.d.s. (performance text).
---
CDs & DVDs
"live & unedited." in performance at joe's pub, 2001. available from hattie gossett.
---
AWARDS
david randolph distinguished artist-in-residence at the new school university.
ms. foundation award.
new York foundation for the arts fiction fellowship.
j.t. stewart residency award, hedgebrook.
jerome foundation.
n.y.c. department of cultural affairs.
n.y. state council on the arts.
lower manhattan cultural council.
---
POETRY
at the crossroads #1
---
LINKS: