Following the seizure, her hair literally went white and fell out in chunks.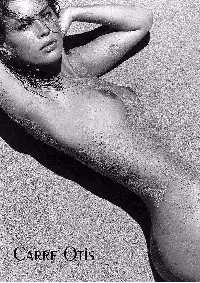 Her weight gain and the changes she has made are remarkable. But she still repulses me. I pity her like I pity a stupid beggar who doesn't know any better.
Should we pity Carre Otis or be utterly disgusted by what she had done? Or perhaps we should be disgusted by the millions (and I do mean millions) of young women in North America alone who starve themselves to near death, and continue to do so..?
Carre Otis has made a change in her life, and it is a positive change because she is now one of the few "Plus Size Super Models". Of course, being judged by your looks is still pretty sucky, but we won't go into that.
I myself am both disgusted at Carre Otis and optomistic about the future. If a braindead supermodel can change her mind and society embraces her new idea, what does that say about society.
It says society will follow braindead models, sure enough. It also says that society is ready for change. That its unafraid of change. That perhaps it is time for plus size models to become more popular in magazines and mass media.
Such change would certainly be a blessing in contrast to the corrosive atmosphere that currently eats away at women's bodies and health.
The Disgustingly Thin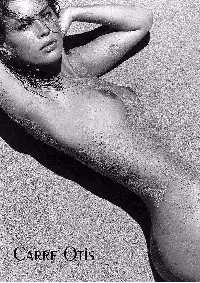 The Happily Gorgeous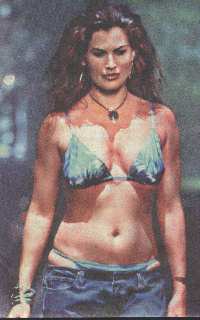 Certainly we can say that Carre Otis has learned from her experience and is not as brain dead as she once was (anorexia causes the body to eat away at brain tissue in order to maintain the body's health), but how many millions of young women will only find out too late that they have suffered and nearly killed themselves just so that they can go braindead and get raped too? How many will learn from Carre Otis's mistake?