Toronto Website Design &amp Toronto SEO
Give Me A Vegetable Friendly Refrigerator!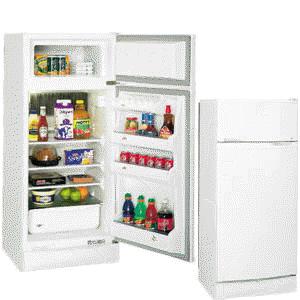 By Cathleen McGuire
When was the last time you bought a refrigerator? I myself don't usually make a habit of shopping for "big ticket" items, but recently I had the opportunity to do so. A friend was in dire need of a new fridge so I offered to help scour the market.
We headed over to the local Sears and wound our way into the gleaming appliance section. At first all the refrigerators looked alike, but gradually we zeroed in on the major difference among them: the freezer. Most freezers are traditionally located at the top of the fridge, some are parallel to the body like a side door, but a select few are positioned at the bottom. You're probably wondering, what does it matter anyway?
Well, as a vegetarian, I say it matters a lot. If you observe closely, you will notice that the majority of refrigerators situate the vegetable bins way at the bottom. At the top of the hierarchy sits the freezer, the compartment which invariably stocks ample meat supplies and processed, prepackaged fast food. The freezer's premier placement promotes easy access to those types of products. Needless to say, fresh vegetables are not freezer material. Instead, vegetables are relegated to a sort of enclosed netherworld where the produce is out of sight, out of mind.
We found a model, however, that deserves more attention. It's called the "bottom mount," (i.e., the freezer is at the bottom). The name itself reveals an industry preoccupation with freezer location. This little baby, though, has the vegetable bins smack dab in the middle, making vegetable accessibility convenient, if not a breeze! No more hunching down, awkwardly opening testy drawers or fumbling for zucchini only to find some rotten carrots hidden down in the bin's back bowels. Of the 25 or so refrigerators on display at Sears, a paltry two or three were bottom mounts. My friend and I wisely limited our selection to these few choices.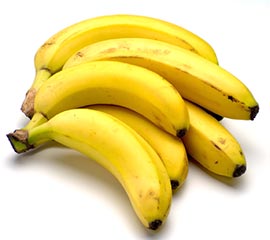 Yet, even the bottom mount had a few disconcerting features. Drawers were constructed to hold "MEAT" and "DAIRY PRODUCTS." At home, with the help of a magic marker, these bins became "EAT" and "AIRY PRODUCTS." The BUTTER box was likewise mislabeled for those of us who use safflower oil margarine. And what's a vegan supposed to store in all those curved slots designed for eggs?
Clearly, the manufacturers of refrigerators market their product to meat eating, freezer foods-oriented consumers. The next time you're shopping for a refrigerator, let the store, the refrigerator industry and consumer groups know that you want a vegetable friendly refrigerator!
Check Out: