Toronto Website Design &amp Toronto SEO
Biographies of Great Feminists
Schreiner, Olive (1855-1920)
Olive Schreiner was born to missionary parents in South Africa. She lived there until family misfortunes led her, at age 13, to seek work as a governess. It was during those eight years, she began her writing career with a semi-autobiographical novel about her life in South Africa. Later she would move to England to attend medical school, and there, would become an activist in socialist circles along with her friends, Eleanor Marx and Edward Carpenter. Her novel was published in 1883 as the Story of an African Farm. The book was acclaimed as an important statement of feminism and was very influential for radical women of the time.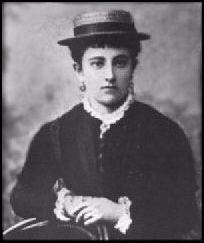 Schreiner followed the success of her first novel with political and social short stories, essays and novels. In 1894 she returned to South Africa, married Samuel Cronwright and gave birth to an infant girl that died within a day. The themes of women's labor and emancipation, pacifism, racism, imperialism and the tragedy of the loss of a child are major themes in her writing. For a selection of her works, see the Olive Schreiner section.
---
Lewis, Lena Morrow (1862-1950)
Lena Morrow Lewis was born in 1862. As a young woman she joined the Women's Christian Temperance Union (WCTU). Later she became active in the women's suffrage campaign in San Francisco and attended the Karl Marx Club in Oakland.
In April 1902 Lena Morrow Lewis joined the Socialist Party of America. Lena became a full-time political organizer and later claimed that over a 30 year period she "covered every state in the union except Mississippi in organization and educational work". In 1907 Lena became the first woman to be elected to the National Executive Committee of the Socialist Party. She also organized the Alaska Territorial Socialist Party and served as vice-president of the Alaska Labor Union.
In 1920 Lena Morrow Lewis took charge of the Eugene V. Debs campaign in the North-West and supported Robert LaFollette and Burton K. Wheeler in 1924. She also served as State Secretary of the California Socialist Party from 1925 to 1930 and was editor of the Labor World from 1925 to 1931.
In 1932 she managed the Socialist campaign in Salt Lake City as well as working for the party in Wyoming, Colorado, Utah and Idaho.
Lena Morrow Lewis complained that the Socialist Party of America "became a party of dictators and lost its democratic soul" and in March 1936 joined the American Labor Party. Lena Morrow Lewis died in 1950.
---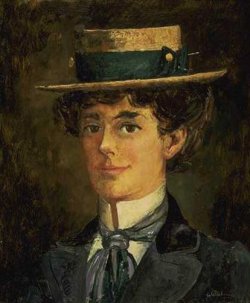 Goldstein, Vida (1869-1949)
Australian Feminist and Suffragist, born Portland, Victoria, 1869, died 15 August 1949. One of five children. Educated at Presbyterian Ladies College. Goldstein was the president of the feminist Women's Federal Political Association, and also edited Women's Sphere (1900-1908). She stood as an Independent Woman Candidate for the Senate in 1910, and for the House of Representatives in 1913 and 1914. Although she was not elected, this made her the first woman to nominate for Australian Parliament. She helped found the National Council of Women, and was the Delegate from Australia and New Zealand to the International Woman Suffrage Conference, Washington D. C. in 1902. She was chairperson of the Australian Peace Alliance in 1914 and led its radical wing into the new Women's Peace Army, which she helped found in 1915. She was owner-editor, by turn, of Women's Sphere and the Woman Voter. Throughout her life Goldstein campaigned on many social issues including women's franchise, the Queen Victoria women's hospital, peace, birth control and naturalisation laws.
---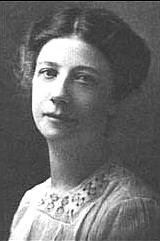 Beard, Mary (1876-1958)
Mary Ritter Beard was born in Indianapolis on 5 August 1876, the third of six children and the elder of two daughters of Narcissa (Lockwood) and Eli Foster Ritter. At sixteen she left home to attend De Pauw University in Asbury, Indiana, where she studied political science, languages, and literature. She graduated in 1897 and taught high school German until 1900 when she married Charles Austin Beard, whom she had met at De Pauw. Mary Beard accompanied her husband to Oxford, and both were active politically as well as academically. Charles helped organize Ruskin Hall, the "free university" aimed at workingmen, and Mary became involved with the British women's suffrage movement. They returned to New York in 1902. Their daughter Miriam was born in 1903. The following year the Beards enrolled at Columbia University, but Mary quit soon after to take care of their child and volunteer for progressive causes.
Following the birth of her son William in 1907, Mary Beard became an organizer for the National Women's Trade Union League. From 1910 to 1912 she edited the suffragist periodical The Woman Voter, and after that worked with the Wage Earner's League. She was a member of the militant faction of the suffrage movement led by Alice Paul from 1913 to 1919, and she worked on several progressive causes. During this period, Charles taught at Columbia University, but he resigned in 1917 in protest of the firing of anti-war faculty. Charles helped establish the New School for Social Research (later joined by refugees from the Franfurt School) and both Beards helped found the Workers Education Bureau, but by the early 1920, the Beards generally worked outside of academic institutions.
Following her resignation from the National Woman's Party in 1917, Mary Beard devoted her skills and efforts to writing and lecturing, rather than public political activity. Her first book, Woman's Work in Municipalities (1915) and her second, A Short History of the American Labor Movement (1920), focused on social reform and the working class. With Charles, she co-authored The Rise of American Civilization (1927), a groundbreaking text that integrated political, economic, social, and cultural histories with a progressive vision of America's past and distinctive national character. The two collaborated on several books that would become some of the most enduringly significant American history texts, but by herself, Mary pioneered the field of women's history. She was appalled by the omission of women from the historical record, and she wrote about and promoted the recognition of women's achievements in the present day and the past, in the U.S. and internationally. She authored and edited Understanding Women (1931), America Through Women's Eyes (1933), A Changing Political Economy as It Affects Women (1934), and Women as Force in History (1946), among others.
Rather than concentrating on grievances and questions of the subjugation of women, Beard's work promoted women's contributions to the formation of society and brought to light a long-neglected past. To this end in the early 1930s, she collaborated with Hungarian pacifist feminist Rosika Schwimmer to organize the World Center for Women's Archives (WCWA). Beard quoted French historian Fustel de Coulanges for the motto of the WCWA: "No documents, no history," and she envisioned an archive of women's papers and organizational records that would provide a foundation for women's history as an academic field as well as serve as a public good. Beard and Schwimmer raised funds, founded a board of directors, and collected documents from their network of women activists. The WCWA was headquartered in New York but collected on an international level. It was a well-publicized effort, and though the collection specialized in material from the pacifist movement, Beard worked to realize a broader conception for a collection representing the range of women's activities. Factionalism among WCWA supporters, shaky financial support, and an increasingly militaristic atmosphere in the U.S. and abroad forced the dissolution of the WCWA in the early 1940s.
This development was very discouraging to Beard, but fortunately, the WCWA generated momentum for developing institutions of women's history. Beard worked closely with Smith College archivist Margaret Grierson to create the Sophia Smith Collection, one of the world's largest women's history manuscript collections, founded in 1942, and she worked with Harvard historians to create the eventual Schlesinger Library at Radcliffe. These two institutions received many of the WCWA documents, as did several smaller collections. Together, they carried on the WCWA mission, at least partly due to Beard's influence.
Neither of the Beards avoided controversy in their writings or public stands. Though both were well-respected historians, they increasingly drew criticism for their pacifist and progressive politics in the years surrounding World War II. Charles Beard died in 1948, and Mary Ritter Beard died on 14 August 1958. Both Beards have had enduring reputations as incisive historians, and they are recognized for their pioneering work in social history. Mary Beard especially has been celebrated for her work to promote women's history.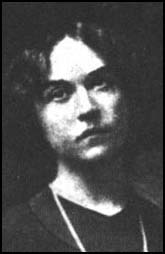 Kollontai, Alexandre (1872-1952)
Russian Social-Democrat from 1890s, active in international Socialist Women's movement, and a member of the Mensheviks before 1914. Elected to Central Committee in 1917 and Commissar for Social Welfare in the Soviet government. With Bukharin in 'Left Communist' faction, opposed signing of Brest-Litovsk Peace (Lenin was for signing immediately, Trotsky for delaying in hope of a revolution in Germany, the WO advocated a revolutionary war against Germany); leader of the Workers Opposition. Sent to diplomatic posts in Mexico and Scandanavia. Sympathised with the Left Opposition, but subsequently 'conformed'.
---
Pankhurst, E. Sylvia (1882-1960)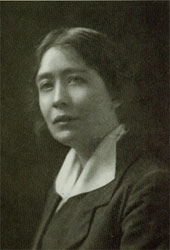 Sylvia Pankhurst, and sister of Adela, above, were born in Manchester, the daughters of Dr. Richard Pankhurst and Emmeline Pankhurst. Both their father, who did political work as an attorney radical lawyer, and mother, were major influences on Sylvia's commitment to socialism.
Sylvia was a talented artist by training but during her schooling also became involved in the Women's Social and Political Union (WSPU), founded by her mother in 1903, and in which her sister, Christabel, was also very active. In 1906 she served her first prison sentence for her political activities--in her life she would endure several brutal prison sentences involving hunger strikes and forced feedings. She also did work for the Labour Party and became and was closely associated with Kier Hardie, the leader of the party in the House of Commons. In 1911 her book The History of the Women's Suffrage Movement was published. Her writings include 22 books and pamphlets, and numerous articles including the launching of four newspapers.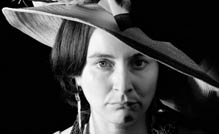 Sylvia disagreed with the WSPU (popularly known as the Suffragettes) when they turned from a socialist programme. She was expelled by them in 1914, by which time they had abandoned the cause of suffrage as well. As a pacifist, she also disagreed with their complete support of WWI. She turned to the Labour Party to do party work and started the weekly paper, The Women's Dreadnought, (later The Worker's Deadnought) geared for working-class women. The paper was strongly against the war, and during this time she joined Charlotte Despard to form the Women's Peace Army. As a suffragist, Sylvia founded and built the East London Federation of Suffragettes, which campaigned for the vote and for feminist social change in the 1912-1920.
Sylvia attended the Second Congress of the Communist International in August 1921, where she identified herself as part of the Left. In the 1930s, As an anti-racist and anti-fascist, she supported the republicans in Spain, helped Jewish refugees who fled from Nazi Germany and campaigned against the fascist Italian occupation of Ethiopia. She was involved for more than 3 decades in agitation issues, which included the cause of Ethiopia, where she would live that last four years of her life.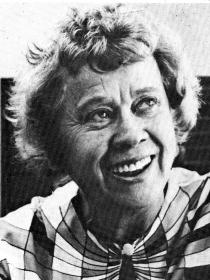 Reed, Evelyn (1905-1979)
American Socialist-feminist author who pioneered investigation of the natural and social sciences to expose the sexism built into these sciences; a member of the American Trotskyist Socialist Workers Party.
Her Woman's Evolution pioneered feminist critique of the sciences and is widely read to this day. Other important works include Cosmetics, Fashions and the Exploitation of Women, Sexism and Science and Is Biology Woman's Destiny.