Toronto Website Design &amp Toronto SEO
Analyzing Third Wave Feminism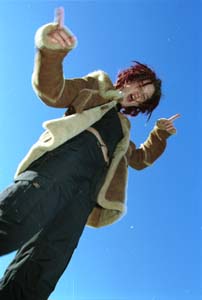 Engendering Change: What's Up with Third Wave Feminism?
By Krista Jacob.
A new kind of activism is brewing among young women -- "Third Wave Feminism." Many of us, inspired by larger theoretical discussions about race and sexuality, have started to place a greater emphasis on establishing multiracial alliances among women. Young women celebrate pluralities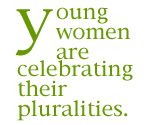 The movement seeks to broaden the parameters of feminism. Initially attracted to third wave feminism through the writings and activism of Rebecca Walker and Amy Richards, two well known third wave feminists, I was impressed by a central tenet of third wave feminism:
Include certain groups of women who have previously been excluded as a result of race, class, and sexual orientation prejudice.
Third wave feminism provides a forum for illuminating the multifaceted experiences of young women - a group that is consistently misrepresented by older generations, the mainstream media, and other avenues. Using young women's personal testimonies and autobiographical accounts, we reveal young women struggling to incorporate the lessons from the women's movement of the 60's and 70's (second wave feminism) into their own unique, lived experiences.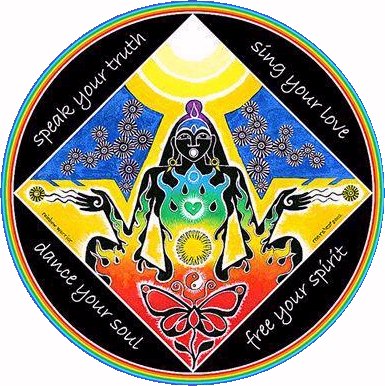 They show us that young women are celebrating their pluralities, embracing their personal and political contradictions: (ie: choosing to wear makeup while maintaining a critical stance toward the misogyny and racism inherent in the cosmetic industry), and refusing to follow a feminist party line.
The "feminist party line" refers to what many young feminists perceive to be constrictive and unfair expectations set up by certain mainstream definitions of feminism, such as you can't:

        wear makeup,
        shave your legs,
        wear dresses,
        have a traditional wedding, or
        celebrate your femininity

and still be considered a "feminist."
The underlying assumption is that these choices somehow compromise your feminist politics and are reflective of "selling out" to patriarchal values.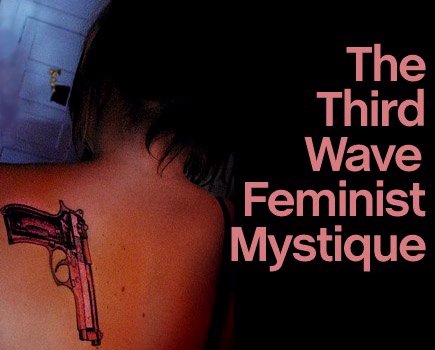 tensions sparked between second and third wave feministsThough these expectations are by no means universal, many young women have expressed feelings of not "fitting in" with other feminists because of their refusal to live up to these standards.
As Rebecca Walker states in her book, To Be Real: Telling the Truth and Changing the Face of Feminism:
"For many of us it seems that to be a feminist in the way that we have seen or understood feminism is to conform to an identity and way of living that doesn't allow for individuality, complexity or less than perfect personal histories."
But this pluralism is not limited to third wave personal politics; it exists in the political realm as well. Witness the large numbers of young women who are working on a litany of issues such as:

        violence against women,
        sweatshop exploitation,
        reproductive freedom,
        affirmative action,
        race and class exploitation,
        death penalty,
        queer issues,
        sexuality,
        labor issues,
        welfare rights, and so on.

The existence of this new branch of feminism has sparked tensions between second and third wave feminists. Though there is significant diversity of opinions among third and second wave feminists, and the tensions I speak of are certainly not universal, a generation gap exists that is worth exploring.
A criticism frequently leveled against third wave feminists is that they embrace their contradictions and so-called pluralities to such an extent that they compromise many third wave feminists are not ignoratn about women's issuesimportant core feminist principals created by our feminist foremothers. For example, many young women's interest in exploring s/m sexuality is perceived by some to violate the feminist argument that the synthesis of sex and violence perpetuates violence and oppression of women.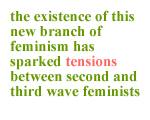 Just as third wave feminists are more inclusive in their approach to race, class, and sexual orientation, they, also attempt to be more inclusive of varying ideologies, even those that deviate somewhat from the traditional feminist party line.
Many second wave feminists charge that young women are ignorant about their history and are apathetic about their rights as women, whether it be their right to choose abortion, affirmative action, or women gaining the right to vote.
There certainly is some truth to this argument. Women's history continues to be neglected by most high school curricula, and issues important to women, people of color, and the gay/les/bi/trans community are consistently misrepresented by mainstream, conservative, corporate-controlled media.
However, in general, third wave feminists are not ignorant about women's issues. On the contrary, they simply believe that the current social and political climate is different than it was three decades ago and thus requires different political strategies.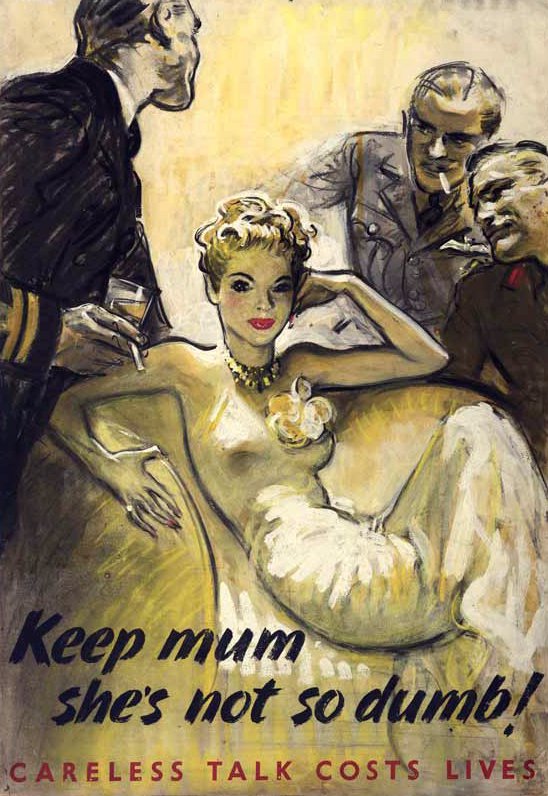 For example, one point of contention for many older and younger feminists was the recent presidential election. Much to the chagrin of many second wave feminists, young women came out in droves to support Ralph Nader.
Though he had no chance of winning, many young women (and men) were frustrated with the behavior of the Clinton/Gore administration because the only issue they stood firm on was abortion. Their conservative stance on welfare, trade, labor issues, foreign policy, the death penalty, gays in the military, and same sex marriage compromised progressive agendas – driving the Democratic party farther to the center - and forcing feminists to choose between the "lesser of evils."
Frustration on the part of many second wave feminists is understandable considering their hard fought battles to elect pro-choice, pro-affirmative action, and pro-woman politicians, and to establish a unified feminist presence where there wasn't one before.
But second wave feminists have been criticized by lesbians, women of color and working class women for having a white middle class bias and for excluding the issues specific to them. Critics argue that the "unified feminist presence" was in fact a false sense of unity.
The many successes of the second wave feminist movement have afforded young women the privilege of employing more plural and comprehensive tactics. Unfortunately, this comprehensive approach to politics makes young women's activism look more fragmented, which can give the appearance of political inactivity or apathy.
These tensions should serve as a call to action for both older and younger feminists.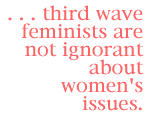 Older feminists should embrace and encourage young women's activism and find at least one young woman in their life to mentor, and help navigate through the challenges of being young and feminist.
Younger feminists should actively seek out a feminist mentor, read about women's history - including the history of working class women, women of color, lesbian and bisexual women -, and build on the knowledge gained through the second wave of feminism.
The future of feminism hinges on the success of these relationships.