Toronto Website Design &amp Toronto SEO
Lesbian Feminists of Color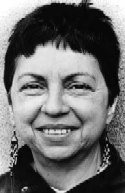 Table of Contents
---
By Ara Wilson.
If women of color have been said to live in a "double bind," then lesbians of color can be seen as "triply bound." Lesbians of color have been active in pre-Stonewall (pre-1969) Civil Rights struggles and post-1960s movements. These women have charted the complex situations of women navigating homophobia, sexism, racism, economic liberalism, and ethnocentrism in dominant culture, their own communities, and various radical worlds.
Numerous women of African, Latin American, Fourth World (native, indigenous), or Asian-Pacific descent identified as both lesbian and feminist, although not always preferring those terms, while a few, like Anna Lee, embraced lesbian separatism. Typically, though, lesbians of color felt excluded, alienated, or ignored in white lesbian bars, events, or political groups. Moreover, their presence in and influence on predominantly white radical lesbian movements often remains obscured. Lesbians existing within colonized or oppressed cultures have drawn on the passionate traditions to express and understand their same-sex desires, as Chicana and "two-spirited" Native American feminists have so aptly shown. But as well, many have found denial or rejection in the nationalism, religion, and patriarchal mores of their home communities.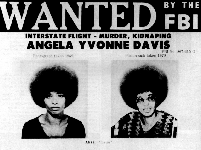 Another way that third-world women more generally influenced lesbian feminism was as role models. The politics of de-colonizing and third-world liberation struggles in the 1960s to early 1970s provided one of the most important reference points for first-world radical movements. Women of the "third world" (both in the global South and within the U.S.) served as inspiration, guides, and sometimes symbolic dressing for lesbian feminism. Attention to women in North Vietnam, for example, helped to sharpen U.S.-based activists' critique of the American government and to see patriarchal, white supremicist, and capitalist oppressions as interconnected. The visions of third-world and decolonizing revolutionary efforts provided one of the most compelling models for lesbian feminist notions of radical politics and strategies.
The broader visibility of lesbians of color emerged in the later 1970s and especially into the 1980s, notably with the work of such authors as Audre Lorde, Barbara Smith, and Cherríe Moraga, among others, and after the peak of lesbian feminist separatist movements. The 1977 "Black Feminist Statement" by the Combahee River Collective offered a complex, radical position paper on the intersectionality of "racial, sexual [gender], heterosexual, and class oppression." Lorde's insistence on recognizing, not denying, differences and the essential place of the "erotic" in politics of life have had wide influence as well. Finally, Alice Walker's conception of "womanism" (an umbrella covering feminists of color) centrally included women's affectional and sexual relations with each other.
Despite the global image of lesbianism as "a Western thing," organizing around lesbian feminist issues also emerged in many parts of the third world, and among the growing transnational communities within the first world. The work of Chicana lesbians, for example, explores the ways that Latina lesbians in America desired and identified across a multitude of borders. In post-colonial settings in the third world, women working on behalf of same-sex love often invoked different terminology and emphasized the impact of family obligations, poverty, and Western imperialism on their lives. In 1975, as the first United Nations World Conference on Women was underway in Mexico City, Mexican lesbians began to voice their concerns and organize locally and internationally. Latinas formed nationally based lesbian groups (such as Mexico's El Closet de Sor Juana) and also a vital Latin American network. In 1990, at a meeting in Bangkok, Asian lesbians launched the Asian Lesbian Network. As with their counterparts in the first world, lesbians working in the global south also grapple with addressing questions of language, ethnicity, color, religion, region, and class.
Lesbians of color have shown that, despite 1970s lesbian separatists' desire to escape or overthrow patriarchal oppression, the lesbian feminist project could not themselves transcend the racism, ethnocentrism, or white privilege of dominant society. Lesbians of color have argued that lesbian feminism practiced or theorized by white women is perpetuates racism in ways both obvious and subtle:
because white lesbians behave in racist, ethnocentric, or condescending ways
because separatism ignores the fact women and men of color are similarly oppressed by race and ethnicity, and therefore that women feel solidarity with, and often organize with, men in their communities
because the culture, priorities, and styles of lesbian feminism is drawn from white history and society (e.g., emphasizing European figures and symbols, and defining womyn's music and lesbian culture through white culture's forms)
because universal generalizations about patriarchy or women denies the significant differences between women based on race, class, ethnicity, nationality, religious background, and so forth
because radical feminists did not fully examine their own privilege, power, and accountability in terms of race, class, or nationality
because lesbian feminist theory has privileged sexuality and gender over race in evaluating women's experience and oppression
Mary Ann Weathers. 1969. "An Argument for Black Women's Liberation as a Revolutionary Force" in No More Fun and Games: A Journal of Female Liberation, Cambridge, Mass: Cell 16. Issue 2 (Feb 1969) p.66-70
Toni Cade [Bambara], ed. 1970. The Black Woman: An Anthology. NY: New American Library.
Maya Angelou. 1970. I Know Why the Caged Bird Sings. New York: Random House.
Maxine Williams and Pamela Newman. 1970. Black Women's Liberation. NY: Pathfinder Press.
Third World Women's Alliance. (1971?) Black Women's Manifesto. NY: Third World Women's Alliance.
Mirta Vidal. 1971. Chicanas Speak Out - Women: New Voice of La Raza. NY: Pathfinder Press.
Pat Parker. 1972. Poetry Collections: Child of Myself. Oakland, CA: Shameless Hussy Press.
-----. 1974. Pit Stop. Oakland, CA: Women's Press Collective.
Journals circa 1975:

Black Women's Log. Springfield, MA.
Concilio Mujeres. San Francisco.

Margaret Sloan-Hunter. 1976. "The Issue is Woman Identification." Plexus. Vol. 3, no. 4. Reprinted in Hoagland and Penelope 1988 For Lesbians Only.
Barbara Smith. 1977 "Toward A Black Feminist Criticism." Conditions 2.
Combahee River Collective. 1977. "A Black Feminist Statement." Printed in Z. Eisenstein, ed. Capitalist Patriarchy, 1979.
Pat Parker. 1978. Womanslaughter. Oakland, CA: Diana Press.
-----. 1978 Movement in Black. Oakland, CA: Diana Press; Freedom, CA: Crossing Press, 1983; Ithaca, NY: Firebrand Books, 1989.
Michele Wallace. 1978. "On the National Black Feminist Organization" in Feminist Revolution. New York: Random House, 1978. 174-175.
Michelle Wallace. 1979. Black macho and the myth of the superwoman New York: Dial Press.
Audre Lorde. 1979. "Man Child: A Black Lesbian Feminist Response." Conditions 4: 30-36.
1979 Journal Issues:

Heresies 8. Third World Women: The Politics of Being Other.
off our backs. Ain't I a Womon Issue (June).
Conditions 5: The Black Women's Issue (Autumn).
Bridge Asian American Women.

Juana Maria Paz. 1980. The La Luz Journal. Fayettevill, ARK.
Sirini Avedis. 1980. Tatoos. Recording. Terrapin Records.
Anna Lee. 1981. "One Black Separatist." Innerviews." Vol. 5, no. 3. Reprinted in Hoagland and Penelope 1988 For Lesbians Only.
bell hooks. 1981. Ain't I A Woman: Black Women and Feminism. Boston: South End Press.
Barbara Smith, Gloria T. Hull, and Patricia Bell Scott, eds. 1982 All the Women Are White, All the Blacks Are Men, but Some of Us Are Brave. New York: Feminist Press.
Barbara Smith, ed. 1983. Home Girls: a Black Feminist Anthology. New York: Kitchen Table, Women of Color Press.
Angela Y. Davis, 1983. Women, Race and Class. New York: Random House.
Alice Walker. 1983. In Search of Our Mothers Gardens. NY: Harcourt Brace Jovanovich. (This work coined the term womanist.)
Cherríe Moraga and Gloria Anzaldua, eds. 1984. This Bridge Called My Back: Writings by Radical Women of Color. New York: Kitchen Table, Women of Color Press. (See the dialogue between Beverly and Barbara Smith and the extensive bibliography at the back.)
Audre Lorde. 1984. Sister Outsider. New York: The Crossing Press.
Barbara Christian. 1987. Black Feminist Criticism: Perspectives on Black Women Writers. New York: Teachers College Press.
Gloria Anzaldúa. 1987. Borderlands/la Frontera: The New Mestiza. San Francisco: Aunt Lute Books.
Lesbian Feminist Chronology 1963-1976
1963
The Feminine Mystique.
Oct: Alice Rossi presents "Equality Between the Sexes: An Immodest Proposal" at American Academy of Arts and Sciences conference.

Key Publications:
Betty Friedan, The Feminine Mystique

1964
Ruby Doris Smith presents "The Position of Women in SNCC".
NYC: first homosexual rights demo of Homosexual League of NY/The League for Sexual Freedom protest on army discharges
Congress add "sex" to Title 7

Key Publications:
Jane Rule, Desert of the Heart

1965
Griswold v Conneticut
Mattchine Society picket White House on government's employment practices - got national TV coverage

1966
29 Oct: N.O.W. forms: starts lawsuits
SF: Society for Individual Rights (gay community center) opens
Washington Welfare Alliance founded

Key Publications:
Casey Hayden and Mary King (SNCC):"Sex and Caste" in April/December editions of Liberation

1967
NY Radical Women formed by Firestone, Pam Allen and Anne Koedt - introduce consciousness-raising techniques
Student Homophile League formed at Columbia and NYU by Rita Mae Brown, Martha Shelley and "Stephen Donaldson" (Robert Martin).
LA: The Advocate starts
Welfare activists campaign for repeal of "man in the house" rule
NYC: The Oscar Wilde Memorial Bookshop opens
Women's Liberation Workshop at SDS National Conference: adopts a Woman's Manifesto
National Welfare Rights Organization formed (Etta Horn)
Chicago: Women's Radical Action Project (includes Naomi Weisstein, later a separatist); concentrates on consciousness-raising.

Key Publications:
Chicago women begin Voice of Women's Liberation Movement: published at 1967 Nat'l Convention of the New Politics.
SF: Circle of Loving Companions formed; publish Vanguard (radical monthly)
1968
15 Jan: Jeanette Rankin Brigade peace march on DC; radical women stage "The Burial of Traditional Womanhood"; First use of phrase "sisterhood is powerful"
Feb: meeting of radical women's groups at Free University in NY
The Feminists formed in NY from NY NOW defects
March: abortion repeal rally in NY, Anne Koedt speaks
Women's Liberation (especially NY Radical Women) groups and NY NOW target "Miss America" in Atlantic City, "Freedom Trash Can" (bra-burning myth)
Oct: Women's International Terrorist Conspiracy from Hell (WITCH) action at NY Stock Exchange, United Fruit Co (WITCH includes Robin Morgan and Marilyn Salzman Webb).
Mother's Day: 5000 women march in Washington DC to mark launch of Poor People's Campaign, mass protest at poverty/King assassination; Coretta Scott King speaks. "Mother Power" banners.
1968 Miss America protest.
Washington DC Women's Liberation Group founded (Marilyn Salzman Webb/Charlotte Bunch).
National Domestic Workers Union formed.
28-30 Nov: 200 women attend first national women's liberation conference, Chicago; DC-WLM helped coordinate it.
1968/9: University of Chicago sit-in over failure to rehire Marlene Dixon (then-radical woman faculty member).
Inka O'Hanrahan (NOW treasurer) accepts lesbian couple at reduced "couple rate" for membership

Key Publications:
Anne Koedt, "Myth of the Vaginal Orgasm", in Notes From the First Year.
April: Booth, Goldfield and Munaker "Toward a Radical Movement". Voice of Women's Liberation Movement
Mary Ellen. Thinking About Women
William O'Neil, Feminism As A Radical Ideology.
Beverly Jones, Towards a Female Liberation Movement. Part 1, SSOC.
28 March: Martha Weinman Lear, The Second Feminist Wave. In New York Times Magazine

1969
NARAL formed (Chicago)
Maxine Feldman performs publicly as a lesbian ("Angry Atthis")
Rita Mae Brown (RMB) joins NY-NOW; appointed newsletter editor
Redstockings formed (includes Karla Jay and RMB); practice formalized version of consciousness-raising
Firestone moves from Redstockings to co-found NY Radical Women with Anne Koedt (who quit The Feminists)
13 Feb: Redstockings disrupt NY State legislature debate on abortion reform (debate features 14 men and a nun).
NOW efforts to establish women's studies courses in California, Michigan and Princeton.
Spring: first accredited women's studies course in Cornell
Late June: Stonewall riots
31 July: NYC: Gay Liberation Front started by people who separate from moderate homophile movement
Sept: first accredited women's studies law course at NY University Law School
Feminist protest poster.
Oct: first full women's studies program at San Diego State
Nov: First Congress to Unite Women organized by NOW in NYC; closed to men, fusion of moderate and radical interests. Also conferences in SF, LA and Chicago.
Sept: DCWLM and Citywide Welfare Alliance start abortion campaign
The Feminists (NY) vote to limit the number of women who live with men to 1/3 of the groups membership (by 1971, all married women excluded)
NY: New Feminist Repertory theater group founded by Anselma dell'Olio, RMB, Jacqueline Ceballos and Susan Vannucci.

Key Publications:
Fall: Rat begins
Pitsburg NOW members start KNOW Inc - publish first articles/reprints for women's studies movement
Feb: Redstockings, The Bitch Manifesto.
Feb:Mary Ann Weathers, "An Argument for Black Women's Liberation as a Revolutionary Force," in No More Fun and Games 2, p.66-7
November: Patricia Murphy, "A Historical and Critical Essay for Black Women in the Cities," in No More Fun and Games 3, p.71-81.(/li>
Lyn Wells, American Women: Their Use and Abuse. SSOC.
Gay Power starts
NY Radical Women, Notes From the Second Year.
Isabel Miller, Patience and Sarah.

1970
24 January: feminists (led by staff members) seize offices of Rat; take-over by feminist collective. KJ, RMB and Robin Morgan asked to write for it.
Susan Brownmiller sets up Media Women group
Betty Friedan defeats NOW resolution supporting lesbian rights; labels lesbians "the Lavender Menace"
18 March: 100 women from 10 Women's Liberation Groups (including NY NOW) invade offices of Ladies Home Journal; includes KJ, Firestone, and Ti-Grace Atkinson
KJ becomes chair of GLF; creates women-only events
June: RMB leaves NOW after attempts to silence her on lesbianism; expulsions of others/lesbian baiting.
27 Feb-1 March: Women's Liberation Conference at Yale; includes Kate Millet and Naomi Weisstein, and the Sappho Collective (includes Brown). "Operation Hassle": women harass men on Yale campus.
April: Gay Liberation Front lesbians organize first "women only dances" in NYC: dissatisfied with male domination of GLF activities
April: first "gay-in" in LA (love fests in public parks): KJ involved
1 May: 2nd Congress to Unite women (NYC): lesbian feminists stage "Lavender Menace" zap to protest discrimination in women's movement/NOW. Includes KJ and RMB. Menace activists later form Radicalesbians (KJ and RMB active in it).
21 June: female welfare activists in DC mass-apply for furniture grants; 500 storm building (44 arrested).
28 June: marches in LA and NY on first anniversary of Stonewall riots
26 Aug: NYC: Woman's Strike (Black lesbian speakers included at insistence of Furies delegates).
Women in GLF form own "Gay Women's Liberation Front" within movement, then break to completely independent "Gay Liberation Front Women".
Fall: Ruth Simpson becomes leader of Daughters of Bilitis; organization becomes more feminist
Fall: Redstockings ceases to function
28 Oct: Kate Millet comes out as bisexual at Daughters of Bilitis meeting in NYC
Dec: Kate Millet "outed" by member of Radicalesbians at talk she gave at Columbia.
17 Dec: NY Press conference headed by Gloria Steinem, Ti-Grace Atkinson, Flo Kennedy and Susan Brownmiller expresses solidarity with gay and lesbian liberation (after Time "outed" Kate Millet)
First legislative hearings on gay rights convened in NYC by 2 NY State Assembly members
North American Indian Women's Association formed
Fall: sit-in at NYU over refusal to allow a gay dance in the university hall; police attack demonstrators; Street Transvestites Action Revolutionaries born
NYC: women painters and sculptors organize Women Artists for Revolution; pressure Whitney Art Museum into a show on women artists
NY: Tea Party (theater women's consciousness-raising group) founded
Fresno, CA: Feminist Art Project founded (includes Judy Chicago)
Minneapolis: Amazon Bookstore opens - first lesbian-feminist bookstore
Oakland, CA: A Woman's Place bookstore opens
Ti-Grace Atkinson defects from NOW to the Feminists
Book cover: Black Women's Liberation.

Key Publications:
Radicalesbians, The Woman Identified Woman.
Kate Millet, Sexual Politics.
Shulamith Firestone, The Dialectic of Sex.
Germaine Greer,The Female Eunuch.
Robin Morgan (ed), Sisterhood is Powerful.
Toni Cade Robinson (ed), The Black Woman: An Anthology.
Maya Angelou, I Know Why the Caged Bird Sings.
Maxine Williams and Pamela Newman, Black Women's Liberation.
Carl Wittman, Refugees from Amerika: A Gay Manifesto.
off our backs begins (D.C.) by affiliates of DC WLM
Martha Shelley, "Gay is Good", Gay Flames Pamphlet no. 1

1971
3 Jan: Ti-Grace Atkinson advocates political lesbianism at Daughters of Bilitis meeting in NY
24 Jan: NY Radical Feminists hold first "Speakout on Rape"
6 Sept: NOW conference, lesbianism declared a legitimate concern of feminism
Z. Budapest founds first feminist coven (Susan B Anthony Coven #1)
First battered women's shelter in Urbana, Illinois
Fag Rag Collective formed in Boston
LA: West Coast Gay Women's Conference - Lesbian Mothers Union formed.
LA: Former lesbian members of GLF organize Lesbian Feminists; meet on Tuesdays at LA Women's Center.
LA: Women's multi-media Festival; includes Judy Grahn, Pat Parker, Wanda Coleman and Donna Dietch.

Key Publications:
Third World Women's Alliance, Black Women's Manifesto.
Julie Ellis, Revolt of the Second Sex.
Mirta Vidal, Chicanas Speak Out - Women: New Voice of La Raza.
Revolutionary Lesbians, How to Stop Choking to Death or Separatism, in Spectre 2, May/June.
Radicalesbians, Notes From The Third Year: Women's Liberation.
Jan issue of Art News devoted to women, feminism and art
Jonathan Katz (ed), Homosexuality: Lesbians and Gay Men in Society, History and Literature.
Martha Shelley, Lesbians in the Women's Liberation Movement, in Second Wave 1, no. 1.
Susan Griffin, Rape: The All-American Crime. Ramparts 10: 26-35.

1972
Jan: Furies founded in DC by Charlotte Bunch, Rita Mae Brown (RMB), Joan E. Biren (JEB) and others
March: welfare rights activists, DC women's political caucus, Washington Teacher's Union, and DC Committee to Free Angela Davis organize Children's March on Washington to protest Nixon's welfare policies
April: acquittal of Angela Davis
May: "Mother Courage" (feminist restaurant) opens in Greenwich Village
Oct: First Family of Woman concert (Chicago) - includes Linda Shear (playing womyn-only gigs at the time)
Judy Chicago's Womanhouse opens
Jill Johntson speaks in NY: declares that all women are lesbians
Chicago Women's Liberation Rock Band/New Haven Women's Liberation Rock Band
First emergency rape crisis line in Washington DC
AIR Gallery founded (women's first cooperative gallery)
Fall: SF: symposium on homosexuality presented by the Council on Religion and the Homosexual
SF: lesbians call for separation at North American Conference of Homophile organizations
First women's studies courses at Ohio State University
The Furies newspaper.

Key Publications:
Women's Studies formed
Feminist Studies formed
First Issue of Ms.
Del Martin, "If That's All There Is" (position paper calling for separation from gay men/consolidation with other lesbians)
Sidney Abbott and Barbara Love, Sappho Was a Right-on Woman: A Liberated View of Lesbianism.
Jan 1972-June 1973: The Furies newsletter.
Boston Women's Health Collective, Our Bodies Ourselves.

1973
Roe v. Wade ("Roe" as Norma McCorvey - a lesbian)
NOW established a task force on Sexuality and Lesbianism, and on Rape
LA: Olivia Records founded (with Ginny Berson, an ex-Furie)
Feb: NOW declares lesbian and gay rights "a top priority".
4 March: Betty Friedan tells the New York Times "man-hating lesbians" are trying to take control of NOW.
April: West Coast Lesbian Conference at UCLA
LA: Women's Building opens
LA: National Lesbian Kiss-In at County Museum of Art; organized by Lesbian Feminists et al
May: Kate Millet's Feminist Music Festival (Sacramento)
23 Aug: members of NY NOW put "woman power" banner in Stock Exchange to protest male domination of Wall Street
23 Nov: NYC: first conference of the Gay Academic Union. Includes J.N. Katz, Joan Nestle and J. D'Emilio
Lesbian Herstory Archives of NYC founded by Joan Nestle and Deborah Edel within lesbian c-r group of Gay Academic Union; opens 1976.
Fall: class on lesbianism taught by four lesbian-feminists at SF State University
National Black Feminist Organization formed
Florida: Naiad Press (lesbian publisher) founded by Barbara Grier and Donna McBride
NY: Lesbian Organization for Video Experiment founded (art project)

Key Publications:
Jill Johnston, Lesbian Nation
Kirsten Grimstad and Susan Rennie, The New Woman's Survival Catalogue (directory of women's groups).
Anne Koedt Ellen Levine and Anita Rapone, Radical Feminism.
The Lesbian Separatist Group (later The Gorgons), Lesbian Separatism: An Amazon Analysis.
May, June: The Gutter Dyke Collective, Dykes and Gorgons.
Collective Lesbian International Terrors, The CLIT Papers.
Rita Mae Brown, Rubyfruit Jungle.
Mary Daly, Beyond God the Father: Toward a Philosophy of Women's Liberation.

1974
June: First National Women's Music Festival in Champaign Urbana
Aug: Amazon Music Festival in Santa Cruz
Fall: Womansphere festival in Maryland

Key Publications:
Julia Penelope, Lesbian Separatism: The Linguistic and Social Sources of Separatist Politics.
Andrea Dworkin, Woman Hating.
Fall: Journal of Homosexuality debuts.
Lesbian Connection starts in Michigan, by the Ambitious Amazons Collective
Ti-Grace Atkinson, Amazon Odyssey.
Alix Dobkin, Lavender Jane Loves Women.
Noreen Connell and Cassandra Wilson (eds), Rape: The First Sourcebook for Women.
Angela Davis, Angela Davis: An Autobiography.

1975
First Take Back the Night demos
Joanne Little acquitted - precedent for right of self-defense of rape victims
Carole Schneemann performs "Interior Scroll".
Lesbian organizing around the First United Nations World Conference on Women in Mexico City

Key Publications:
Susan Brownmiller, Against Our Will.
Ruth Falk, Woman-Loving is a Journey Toward Becoming An Independent Woman.
Linda Shear, A Lesbian Portrait.
Penny House and Liza Cowan, DYKE: A Quarterly.
Signs formed.
June Arnold, Sister Gin.

1976
Compulsory Heterosexuality named as one of the crimes against women by the Brussels Tribunal on Crimes Against Women.
Rita Mae Brown, A Plain Brown Rapper.
NOW Support Mary Jo Rischer in lesbian custody case.
First Michigan Womyn's Music Festival (includes Holly Near and Maxine Feldman).
June: California NOW and WAVAW protest pornographic advertisements.

Key Publications:
Rita Mae Brown, A Plain Brown Rapper.
Nomadic Sisters, Loving Women (on lesbian sex).
Conditions (lesbian feminist journal) founded in NY by Elly Bulkin, Jan Clausen, Irena Klepfisz and Rima Shore.
---

Third-World & Post-Colonial Sister Links
---
Lesbian Feminist Sites
1001 Feminist Links: The ultimate feminist link database.
Because: Reasons for lesbian separatism.
Dyke Feminism: Contemporary radical lesbian site with links to other like-minded feminists
Matrices: A lesbian and lesbian feminist research and network newsletter.
Swades Tribal Chant Lesbian History: Includes an iconoclastic chronology.
Visibilia: Italian (Bolognese) lesbian cultural group's webpage, with an English version.
The Home of Womyn: A modern lesbian feminist site, with electronic banners, postcards, webzine, chatrooms, and dating service.
Rita Mae Brown1 and Rita Mae Brown2: Sites for the former (recovering) 1970s lesbian feminist and author.
Crow's Caws: This is Crow's October 1998 from Vermont's "Out in the Mountains" on-line magazine.
Ladyslipper Music: The Ladyslipper Music catalogue covers such womyn's music notables as Alix Dobkin, etc.
Lesbian Ethics: Beginning Remarks: Text of Sarah Lucia Hoagland's 1988 article in Women's Studies International Forum 11(6).
Lesbian Ethics2: A book review of Hoagland's Lesbian Ethics.
SCUM Manifesto: Text of Solanis' 1971 tract.
Lesbian Separatist?: From Canada, Fran explains why.
Orgasm Politics: Sheila Jeffrey's criticism of pro-sex feminism for On the Issues.
Patriarchy, Sexual Identity, and the Sexual Revolution: Ann Ferguson's article from Signs 1981.
Putting the Politics back into Lesbianism: A piece by Janice G. Raymond from 1989 Women's Studies International Forum.
The Unfamily: By Betsy Brown, 1994 in Lesbian Contradictions.
Andrea Dworkin: An on-line library of Dworkin writings.
Dykefish-Cam: Watch changing live pictures of the lesbian feminist, "Muskie."
Lesbian.org: A list of lesbian, women-only mailing lists.
Dyke Feminism: Modern lesbian feminism without apology.
Aviva's Cover Page: Links from a Geocities site, with Jewish- and Canadian-lesbian topics.
Barbara Hammer: A veteran lesbian feminist filmmaker.
Oddgirl's Lesbian Links: A handsome page of links.
Lesbian.Org: Links to lesbian businesses, groups, personal webpages, etc.
LesbiaNation: An index of lesbian related links, from the not-to-radical gayellow pages for women.
Pridelinks: A glbt search engine for the Web.
Keanoo: A list of pages for Asian-Pacific lesbians.
Lavender Links: Links on black glbt issues.
A Dyke's World: A sophisticated presentation with links and ratings for lesbian/queer sites.
Lesbian Celebration: Links on lesbian art, life, music, literature, people.
Sistah Scape: A website for sisters of color.
Techno Dyke: Resources for the computer-savvy dyke.
NCLR: National Center for Lesbian Rights (USA).
Dyke TV: Public access cable television by, about and for lesbians -- "Television to Incite, Subvert, Provoke, and Organize."
LLEGO: The U.S. latina/o glbt organization.
International Lesbian Information Service: A one-page website for this European-based international.
IGLHRC: The International Gay and Lesbian Human Rights Commission, based in San Francisco, works with grassroots activist groups internationally for the rights of sexual minorities.
Our Enemies: Not a lesbian group, but a handy list of anti-gay right-wing sites.
Lesbian Herstory Archives: The inimitable Brooklyn-based Lesbian Herstory Archives, founded by Joan Nestle and Deb Edel.
Canadian Lesbian and Gay Archives: Based in Toronto.
The One Institute: Based in LA, the institute sponsors a range of projects:
June L. Mazer Lesbian Collection: Founded in 1981, now housed in LA, the site has an introduction by Lillian Faderman.
Lesbian and Gay Archives: An extensive directory of community-based archives and academic institutions holding collections of LGBT materials.
Archiv de Frauen: Women's and lesbian archive from Austria.
Gerber/Hart Library: Chicago-based information resource for the lesbian and gay community.
Pat Parker and Vito Russo Library: Located in the New York Lesbian and Gay Community Services Center.
Gay and Lesbian Historical Society of Northern California: Includes a list of other archives.
James C. Hormel Gay and Lesbian Center: An archive and library center in the San Francisco Public Library.
Feminist and Lesbian Periodicals: Archival collection in University of Oregon libraries.
NYPL: Gay and lesbian research guide at the New York Public Library
ALA: Austin (Texas) Lesbian Activists of the 1970s Herstory project.
Australian LGA: Gay and Lesbian Archives of Australia.
The Shango Project: A new collection for historical materials on African-American Lesbian and Gay existence.
Lavender Legacies: The Lesbian and Gay Archives Roundtable of the Society of American Archivists, provides a survey of primary materials on glbt issues in the U.S.
On-Line Women's Lib Archive:Duke University Library has posted some key 1960s and 1970s texts from the Women's Liberation movement, including those by women of color.
With Downcast Gays: A 1974 Gay Liberation pamphlet by Andrew Hodges and David Hutter.
Women's Studies Database: University of Maryland's extensive website on Women's Studies.
Queer Theory: From University of Leeds, Institute for Communication Studies.
Women's Lib: A Mining Company listing on 1960s and 1970s women's liberation.