Women's sports coverage still lacking
By J. Flores
Blame it on the women. At the 1996 Summer Olympic Games in Atlanta, the U.S. women's basketball, soccer, softball and gymnastics teams brought home gold and set the stage for what's considered an explosion in women's sports.
Since "The Year of the Woman," as it was widely known, there has been a boom in women's sports coverage , from the 1997 launch of the Women's National Basketball Association to the 1998 U.S. women's gold-medal hockey team to the 1999 Women's World Cup Champion U.S. team. April 2001 will see the arrival of the Women's United Soccer Association.
Despite such overwhelming popularity, very few reporting beats were created to cover professional women's sports teams and women's sports in general. This lack of coverage was the central topic among the female sports journalists and athletes on a panel Thursday afternoon.
Newspapers continue to lag behind coverage on television and the Internet.
"The sports world is changing, and we're barely reflecting this," said Christine Brennan, sports columnist for USA Today and best-selling author of books on ice skating. "There is no excuse for this."
During the weekend of Feb. 12-13 this year, three sports events fought for television ratings. Tiger Woods was going for his seventh consecutive golf tournament victory at the Buick Invitational, the National Basketball Association was stagingAll-Star weekend and Michelle Kwan was favored to win the U.S. Figure Skating Championship.
Kwan won, but despite being a native of Los Angeles and a student at UCLA, her feat was reported on page 13 of the Los Angeles Times sports section.
"Why do I see figure skating all the time on TV and don't see it on the front pages of sports sections?" Brennan asked. "TV ratings are a measure of the popularity of the program, and newspapers do not reflect this."
Just six years earlier, the Tonya Harding-Nancy Kerrigan Winter Olympics rivalry brought figure skating to the forefront of the sports world. CBS' coverage of the 1994 Short Program in figure skating received a 48.5 ratings share, the sixth highest-rated program ever. The only other sporting events with better ratings were Super Bowls XVI and XVII. Despite the overwhelming increase in interest, no figure skating beats were created.
Niche publications were created to fill the void. "The explosion in women sports happened five years ago, but we're still waiting for coverage of this explosion," said Sandy Bailey, editor of Sports Illustrated for Women, which launched last month.
Much of the reason for the expansion of women's sports involves Title IX, the 1972 law that requires federally funded institutions give equal support to men's and women's sports.
An example of Title IX influence occurred during last year's Women's World Cup, which brought more than 650,000 fans to stadiums across the United States during the tournament's 32 matches, with 40 million fans watching at home during the final.
Many of the team's players including Mia Hamm, the world's most prolific female soccer scorer with 106 career goals were born about the time the law was passed. "They are the personification of Title IX," Brennan said.
"People don't see how enjoyable this form of entertainment can be," said Whitney Smith, who covers the Tennessee Lady Vols basketball team for The (Nashville) Tennesseean. "The women's game doesn't have the flash of the above-the-rim game seen in men's basketball, but women should be allowed to display their talent."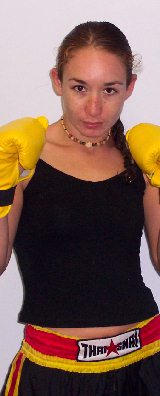 Many female sports writers say editors who oversee their work tend not to cover women's athletics because the majority of their readers are businessmen, who have only recently shown any interest in these stories.
"With newspaper sizes getting smaller and others folding, it's a gamble to try something new," said Amy Shipley, Olympics sports beat writer for The Washington Post. "People cover what they are used to watching."
Susan Bischoff, deputy managing editor of the Houston Chronicle, says newspapers can't afford to ignore women's sports. "What many editors don't realize is that girls are interested in sports, and if they can't read about the WNBA or the U.S. women's soccer team in the newspaper, they'll find that information on the Web or elsewhere. In a time of dwindling circulation, newspapers cannot lose these potential readers."
Subsequently, many female sports reporters either change sections or leave journalism altogether. "Frustration, not the family, is the culprit," Bailey said.
Meanwhile several professional female athletes are upset that newspapers treat their leagues as second-class by sending either interns, rookie or disinterested reporters out to cover their events.
"I can't tell you the amount of times when I had to go to a press conference and work to get [reporters] excited," said professional golfer Meg Mallon. "One time, a reporter told me that I was lucky that their paper was covering our golf event and that I better give them something to write about."
Cynthia Cooper, two-time most valuable player and three-time WNBA champion with the Houston Comets, said she is confused with teammate Sheryl Swoops during interviews.
"I'm tired of being Sheryl," Cooper said. "Some journalists just don't care. They don't do their homework, and with the Internet it's so easy to find out about WNBA players."
---
SPORT AND TRADITIONS OF FEMINIST THEORY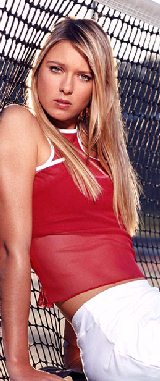 By Michael Burke - 2001
The following is the abstract from Michael Burke's "SPORT AND TRADITIONS OF FEMINIST THEORY"
"Sport and Traditions of Feminist Theory" involves a philosophical examination of the opportunities that are offered to females who seek authority in sporting participation, by an examination of the ideas that emanate from various streams of feminist thought. Chapter One introduces the concepts of oppression and authority in sport for females. It also introduces Rortian pragmatism, and four strands of feminist thought which will be utilised throughout the thesis; liberal, standpoint, poststructural and Foucauldian feminism. Finally it briefly suggests the potentials for each of these feminisms to explain and alter the situation of women in sport.
Chapter Two is an elaboration of Rortian liberalism. It explains the concepts of anti-foundationalism, the private/public split and the ideal liberal society. These ideas are then applied to an understanding of the opportunities for freedom in sport. Sport is viewed as a symbolic language medium where athletes have the opportunity to express their private freedom through idiosyncratic action. The chapter then goes on to address feminist concerns with Rortian pragmatism. It will be suggested that the female position in society forces a reformulation of Rortian pragmatism to include the possibility of collective expressions of freedom, and to recognise the systematic oppression of women in, and by, society. The female athlete must negotiate the unenviable position of performing in a practice that has a long history of male control over sporting discourses, and female exclusion from, or incorporation into, those sporting discourses. A feminist – reformed, Rortian pragmatism gives the female some tools with which to break down male control and produce individual and collective changes in the language (practice and theory) of sport.
Chapter Three is a selective history of feminist politics and female participation in sport. The purpose of this chapter is to demonstrate that "strong poetry" (i.e. collective and individual language changes) which increased the opportunity for females to speak with authority, were often the result of both contingent conditions in society, and the whims of the dominant class of males. Yet two important points should be made; firstly, within that limited area of freedom in both politics and sport, women did recreate themselves and their society, and secondly, the public discourse about female athleticism throughout the late nineteenth and early twentieth centuries suggests a genealogy of ideas which continues to limit female athletic participation and authority. It would be naïve to suggest that this history of ideas about female athleticism would be broken down simply by legislative change which allows for wider female participation in sport.
Chapter Four investigates one mechanism of gaining authority for females in society and sport, the liberal intervention of equal opportunities. It has been suggested by radical and postmodern feminisms that such an intervention is inadequate because it leaves in place the structure of ideas that oppress females in the first place. Critiques of liberal feminist interventions in sport likewise suggest that such interventions maintain the maleness of reason in sport. Females are asked to participate and be judged in sports that have a male history and male structure of control. However, because Rortian pragmatism recognises that sport is a symbolic medium, liberal interventions should not be discarded. There are a number of sports which women either are not allowed to play or are discouraged from playing. The liberal intervention may allow women to participate in sport, and gain authority through their local and specific languages of participation.
Chapter Five is an application of feminist standpoint theories to women's authority in sport. Feminist standpoints will be suggested as an important method for doubting the certainty of gendered truth statements in sport and society. The truth statements, which oppress women in sport reporting, and reinforce different modes of sport participation, will be deconstructed using feminist standpoint theories. Rortian pragmatism offers tools with which alternate candidates for truth status may be produced and disseminated throughout the sporting world. These alternatives may grant women greater authority in performing and talking about sports.

Chapter Six will look at the postmodern and Foucauldian treatments of the female body as another mechanism of challenging the 'his-story' about female athletes, which continues to limit both their participation in sports and their commentary about sports. It will be suggested that the fuzziness of the athletic body allows women all sorts of opportunities to challenge the maleness of authority in sport. One case study, which will be particularly investigated here, is the suggestion that women athletes could look at drugs as a mechanism for approaching the narrowly defined (by men) participation standards of male athletes. And as authority in sport is partially granted on the basis of 'objective' sporting performance, females should view the drug ban as potentially a piece of phallocentric legislation designed to maintain male power. Other case studies that could be investigated at a later date are the suspicions about genetic engineering and virtual reality 'sport', and the distaste for female athletes aborting before sporting performance. Are these suspicions and distaste mechanisms of the control of the female athlete's performance which females should oppose?
The final chapter summarises the opportunities that a reformed Rortian pragmatism, reformed by the female question, provides for females in sport. Sport as a bodily activity may offer some potentials and obstacles that are not present in theoretical activities like education and politics. This is not to imply a dualism, but simply to suggest that sport, like dance and theatre, is an activity where the body's movements and actions are symbolically communicative.
OTHER PRESENTATIONS AND PUBLICATIONS BY MICHAEL BURKE

Journal/Book Publications

2004
Burke, M. "Female Sport and Equal Opportunity Legislation: Protecting Male Discourse
by 'Protecting' Female Bodies." Australian Feminist Studies, (Accepted for publication,
2004).
2003
Burke, M. "Could a 'Woman' Win a Gold Medal in the 'Men's' One Hundred Metres?
Female Sport, Drugs and the Transgressive Cyborg Body." Philosophy in the
Contemporary World (Accepted for Publication, 2003).
2003
Burke, M. "Drug-Taking, Bodybuilding and Sporting Women: Utilising
'Otherness' for Feminist Purposes." Professional Ethics: A Multidisciplinary
Journal. (Accepted for Publication in 2003).
2002
Burke, M. "Can Sport Cope with a "Wimpy Virus"? Questions not asked in the HIV and
Sport Discourse" Journal of Philosophy of Sport, XXIX/1, 2002, pp.54-65.
2002
Burke, M. "Joshing and Nudging the Big Boys: Sports Comedy Shows on
Television" Anthology on Gender and Sexuality in Sport, Edited by Dennis
Hemphill and Caroline Symons, Walla Walla Press: Sydney, 2002, pp.81-91.
2001
Burke, M. "Obeying Until it Hurts: Child Sexual Abuse in Sport" Journal of Philosophy of
Sport. Volume XXVIII/2, 2001, pp. 147-160.
1999
Burke, M. "Is Boxing Violent? Let's Ask Some Boxers" In All Part of the Game: Violence
and Australian Sport. Edited by Dennis Hemphill. Petersham, NSW: Walla Walla Press,
1998, pp.111-132.
1997
Burke, M. "Drugs in Sport: Have We Practiced too Hard? A Response to Schneider and
Butcher." Journal of the Philosophy of Sport, volume XXIV, 1997, pp.47-66.
1997
Burke M. and Roberts, T.J. "Drugs in Sport: An Issue of Morality or Sentimentality."
Journal of the Philosophy of Sport, volume XXIV, 1997, pp.99-113.

Non-Refereed Publications

1999
Burke, M. "Creating Consensus: A Response to J. Neville Turner." Bulletin of Sport and
Culture, Number 18, July 1999.
1999
Burke, M. and Symons, C. " Re- Asserting Drugs as a Feminist Issue" Bulletin of Sport
and Culture, Number 17, March, 1999.
1998
Burke, M. "Drugs and Postmodern Female 'Identities'- A Response to Tara Magdalinski"
Bulletin of Sport and Culture, Number 15, July, 1998.
1994
Burke, M. "Sport, Feminist Theory and Foucault", Discourse on Sport: 21st. Annual
Conference of the PSSS. Edited by Simon Eassom. Fort Worth, Texas, June, 1994

Conference Presentations

2000
"Child Sexual Abuse and Coaching in Sport" International Association for the Philosophy
of Sport Conference, Melbourne, Australia, September 1-3, 2000.
2000
"Drugs in Sport and Postrational Feminism" International Association for the Philosophy
of Sport Conference, Melbourne, Australia, September 1-3, 2000.
1999
"Obeying Until it Hurts: Child Sexual Abuse in Sports"
Sport and Social Justice: Policy and Practice Conference, July 1, 1999 (VUT)
1999
"Drugs, Sport and Human Rights"
Human Rights and Sport International Conference, Sydney, Sep. 1, 1999.
1997
"Joshing and Nudging the Big Boys"
Gender, Sexualities and Sport Conference, June 25, 1997 (VUT)
1993
"Sport and Foucauldian Feminism"
Philosophic Society for the Study of Sport Conference, Fort Worth, Texas, Oct. 7-10, 1993