Toronto Website Design &amp Toronto SEO
Women on Film at Century's End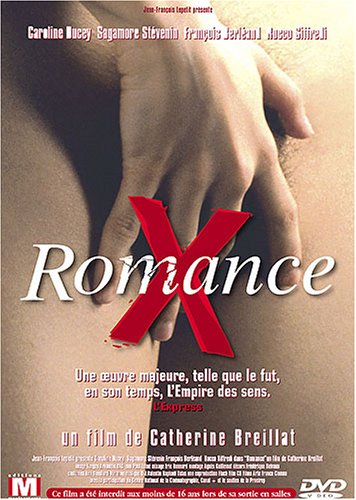 By Arlene Keizer
CENTRAL TO FEMINISM is the hope that conditions for women will improve as time passes, that belief in the equality of women will take hold all over the world and lead to a change in women's life circumstances, regardless of their "race," ethnicity, class and sexual orientation.
For liberal feminists, this hope is tied to the notion of progress. From a materialist-feminist standpoint, the concept of linear progress seems too simplistic, given capitalism's remarkable ability to incorporate and virtually nullify oppositional social theories and practices. Indeed, it's disturbing to witness the ways in which contemporary visual representations often seem to enhance rather than challenge the objectification of women; my suspicion that the acceleration of visual culture may be more retrogressive than progressive is not a comforting thought.
Another widely held feminist belief is the idea that women themselves will produce the most liberated and liberating representations of women; this is why it's of such concern to feminists that training in literary, visual, and political representation be extended to as many women as possible. An investigation of some of the most talked-about films of 1999 (as well as one that had very limited release) demonstrates that, if we look to the most popular films, we're looking for liberation in all the wrong places.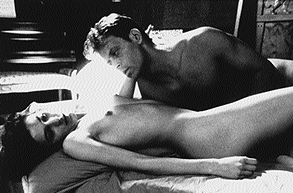 Catherine Breillat's "Romance" was heralded by many as a profoundly erotic breakthrough film, important because its sexually explicit scenarios were created by a woman director. The sex in this film in fact is far less shocking than American viewers were led to believe; what's disturbing are not the graphic representations of sexual encounters but the failure to represent anything besides sexual relationships with men as meaningful in the life of its everywoman main character Marie (Caroline Ducey).
In "The Uses of the Erotic: The Erotic as Power," the late Black feminist poet and critic Audre Lorde writes, "When I speak of the erotic, then, I speak of it as an assertion of the lifeforce of women; of that creative energy empowered, the knowledge and use of which we are now reclaiming in our language, our history, our dancing, our loving, our work, our lives."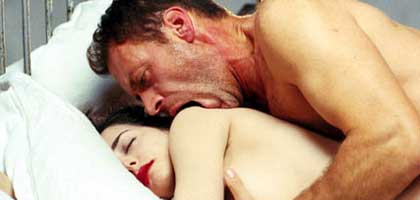 Breillat's view of the erotic is much more narrow than this; she has created a character whose entire life is a search for sexual sensation as a substitute for sex with the narcissistic, manipulative man she loves. Work, friendships, and family exist on the fringes of Marie's life, barely impinging on her obsessive quest for vengeful sexual fulfillment.
There's little daring in representing female desire as masochistic; eroticizing female masochism is a standard strategy in Western culture, high and low. The fact that many were willing to shower plaudits upon a woman director who represented female desire in this way is an indication of two powerful forces in contemporary visual representation: the ways in which the medium itself may proscribe the message (that is, the fact that viewers are used to seeing female sexual masochism on screen may reinforce that concept, even if, in the end, this film may be attempting to go beyond that stereotype); and the ways in which sexual acts other than missionary-position, man-on-top sex can be seen as transgressive and/or liberatory in themselves, regardless of their context.
The boyfriend, Paul (Sagamore Stévenin), and his desire or lack thereof determine Marie's sexual behavior throughout the narrative. Marie's final (and probably imaginary) act of destructive revenge is clearly intended to balance or transform this portrayal of a woman who suffers pain and endangers her own life in order to get back at her boyfriend in their sexual power struggle.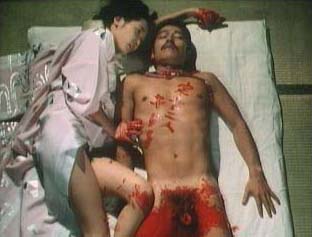 One of the most resonant moments in the film is when Marie is released from the gag and ropes Robert (Francois Berléand), the school principal, has tied her up with. She gasps and sobs her relief, and her deep fear of being muzzled and immobilized, unable to express her light-headedness and pain, becomes evident.
Marie's subsequent attachment to the man who ties her up is naturalized; she isn't given a sexual history that would explain her psychic investment in domination. By implication, this is an ordinary component of female sexuality. Contemporary self-help discourse has enshrined this view of women's attachment to men who control or hurt them in catch-phrases like "women who love too much," less-eloquent echoes of Sylvia Plath's famous "Every woman adores a fascist, the boot in the face, the brute brute heart of a brute like you."
In an interview with the film journal Cineaste, Breillat contends that through this bondage relationship, the character actually transcends her masochism; she says, "I think that masochism is something women have learned rather than were born with [sic]. But they've learned it for 2,000 years, so it's pretty hard to get rid of."
Unfortunately, Marie's escape from masochism takes place only through childbearing. The knowledge of her pregnancy and the act of giving birth release Marie from her emotional and sexual dependence on men. But why is it only through becoming a mother that the character can escape being defined by the men around her? This ending reinscribes stereotypes about the natural fulfillment that comes from motherhood, without dispelling stereotypes about female self-sacrifice.
A Deeper Representation
Paradoxically, the male writer-director Erick Zonca presents a deeper, more nuanced (though far less sexually explicit) representation of women's friendship, love and sexuality in another French film, "The Dreamlife of Angels."
The film tells the story of two young, working-class women in Lille, who meet in a sweatshop where they're both employed. Isa (Elodie Bouchez) is fired on her second day, because she really doesn't know how to sew; Marie (Natacha Regnier) quits in solidarity with her new friend.
The two embark on a series of light adventures: flirting with the bouncers at a concert in order to get in without paying and chatting up men at a shopping mall in their search for a potential boyfriend for Marie. Their early delight in each other's company draws the viewer in and makes the later dissolution of their bond even more poignant.
Isa, seemingly the more desperate of the pair, is drawn into the life of the teenage girl whose apartment she and Marie are sharing. The girl and her mother have been in a car accident; the mother has died and the girl is in a coma at a local hospital.
Isa begins reading the girl's diary and then visiting her in the hospital, even reading her diary aloud to her. Initially, there's a hint of voyeurism in Isa's involvement with the young girl, but it's clear that Isa's actions are loving and that her visits help to bring Sandrine out of her coma.
Marie's family history is only hinted at, but she clearly has a victimized mother and a brutal father who has physically and perhaps sexually abused her. She leaves her sweet, working-class boyfriend for a wealthy club-owner who's fascinated by her transgressive behavior but clearly contemptuous of her, largely because of her class background and her refusal of the typical codes of middle-class female behavior.
Marie's obsessive attachment to this player-who takes her to a hotel for a daytime tryst the first time she visits him and breaks up with her by telling her friend Isa that he's through with her-completely undoes her. Though Marie initially seemed the stronger of the two characters, her contempt for men dissolves into a helpless love for a man who disregards her emotions as easily as he dodges her phone call.
Unlike her namesake in Breillat's "Romance," this character falls into self-destructive sexual behavior because of a history of abuse. Her attempt to escape her mother's victimization through an attitude of brittle defensiveness ultimately fails. The solution Marie eventually chooses separates her clearly and finally from her friend Isa, and, at the end, Isa's job in a sweatshop building computer hardware does not seem like a defeat but a mature, dignified acceptance of the work available to her.