Toronto Website Design &amp Toronto SEO
Madonna's Like a Virgin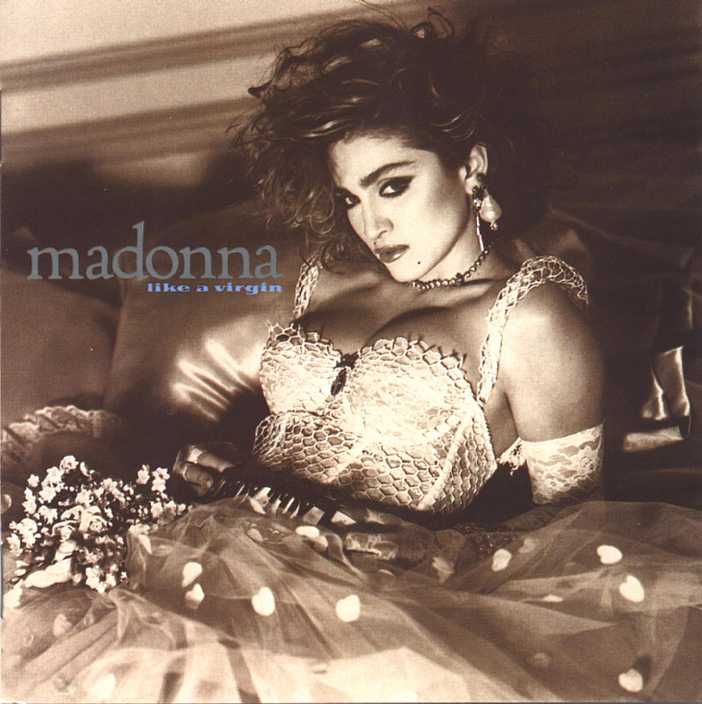 By Rhonda Chittenden.
I would wager my laciest push-up bustier that no other American pop rock release is more of a reference point for the adolescent sexuality of third wave feminists than Madonna's Like A Virgin. One glance at that glamour-trash cover, one bar of that irritating voice and I'm flooded with memories of bad boys in hot cars and an 11:00p.m. curfew that contributed to my cosseted virginity far more than my 16-year old self could admit.
Released in 1984, Like A Virgin spawned several Top 40 hits including Material Girl, Dress You Up (In My Love), and the title track. Its commercial success was propelled by the overt sexuality of a twenty-something Madonna, lush and seductive, pushing boundaries, buttons, and an empowered self-definition like our generation of American teens had never seen.
Prior to Like A Virgin, I was running with a hard-hitting born-again Christian crowd. I busted up my secular music What did we learn from Madonna's powerful sexuality?albums in the backyard one summer afternoon, including the Rolling Stones' Tattoo You (which I still regret). But a few months after this righteous demonstration of religious devotion, I heard a mousy voice squeak out of my sister's stereo speakers. And the lyrics she squeaked were to be my fateful invitation to the well-traveled Christian backslide. Vaguely aware that I was looking for an excuse to enjoy this song without going to hell, I listened closely.
"…I was beat, incomplete, I'd been had, I was sad and blue,
but you made me feel…yeah, you maaaaade me feel shiny and new."
It was as obvious as the recurring premenstrual zit at the center of my adolescent forehead: I could rationalize this song as a tribute to the saving grace of Jesus Christ!
And so, with this flimsy and now unoriginal rationalization as my ticket, I headed down the backslide and into the folds of my nascent female sexuality. Soon, every time I heard the line "you made me feel I have nothing to hide," the image of Madonna opening her legs wide in invitation replaced my initial (if insincere) image of Madonna kneeling with arms outstretched to the heavens.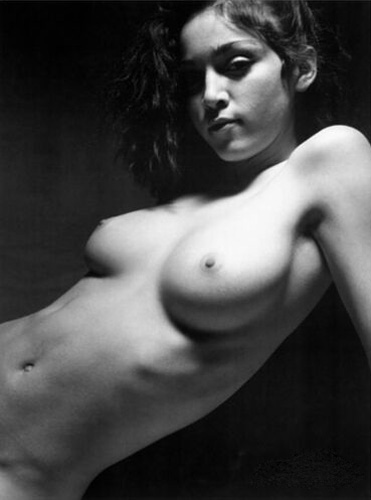 I, along with thousands of teenage girls (and boys), changed my physical appearance to reflect the fresh and deliciously trampy sexual imagery that accompanied the album in video Does it matter that a woman's looks trump her talent?and print media. In what would become a predictable pattern, the songs on Like A Virgin were not an end in themselves, but more accurately the vehicle for selling Madonna's powerful and ever-changing visual image. And while she may have created this fortune-filled situation her very own business-savvy self, how she looked trumped the relevance of any musical talent she possessed. Evidenced by the thousands of Madonna-wannabes roaming the high school halls of mid-1980s America, her image had more power than her music for it sold itself and the album.
Sixteen years later, the cultural trends resulting from Like A Virgin raise important questions.
For starters, what lessons did our generation learn about female gender roles and sexual behavior from Madonna's visually powerful sexuality?
Did it matter in our teenage lives that her image and music were accompanied by very little absolutely no practical information about negotiating a respectful sexual relationship?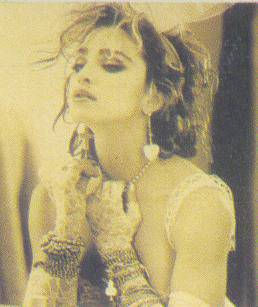 How did the music industry's growing emphasis on visual image, of which Like A Virgin was a defining part, shape our generation's struggle to define our own physical images, a struggle evident in the number of third wave feminist anthologies related to body image?
Does it matter that a woman's physical appearance trumps the relevance of her talent when she can make a million dollars doing it?
Or, more interestingly, is a woman's ability to decisively manipulate the masses using her physical appearance a relevant and remarkable talent in and of itself?
Far beyond the retro appeal of the music or the religious demise it prompted in this now-pagan feminist, Like A Virgin endures in important ways. The above questions speak to the release's powerful appeal and may serve to further illuminate third wavers'rhonda, smiling complicated relationship with popular culture.
Listen to it again, with new ears, and see what images and answers find you.