Toronto Website Design &amp Toronto SEO
Grrl Power Music / Feminist Music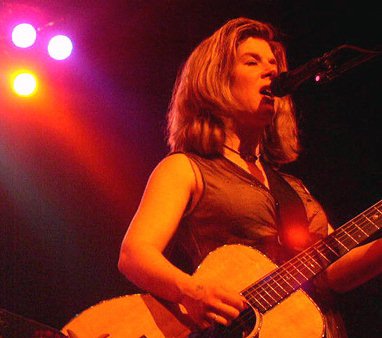 Feminist music (sometimes known as women's music, womyn's music, wimmin's music) is typically music for women by women, and not necessarily on a feminist topic but often more about shared women's experiences. The genre picked up pace during the 2nd wave feminist movement of the 1960s-1970s (sometimes tied together peace activism, lesbian rights and ethnic rights depending on the background and beliefs of the musicians) and is readily available online if you look for mp3s by the following people:
Cris Williamson
Meg Christian
Margie Adam
Bernice Johnson Reagon
Sweet Honey in the Rock
Holly Near

During the late 1960s and early 1970s there were few real opportunities for female musicians and performers who were often facing discrimination and taken advantage of by record labels and agents combined. For feminist musicians the task was more difficult and major record labels only signed a few feminist bands including Fanny, Birtha, The Deadly Nightshade, Goldie and the Gingerbreads and the band Isis. The lack of feminist music in the mainstream made it necessary for these women to sell their music outside of the mainstream music market. Lesbian and feminist market separatism meant however that while their market was smaller, they were at least independent and were not sharing revenue.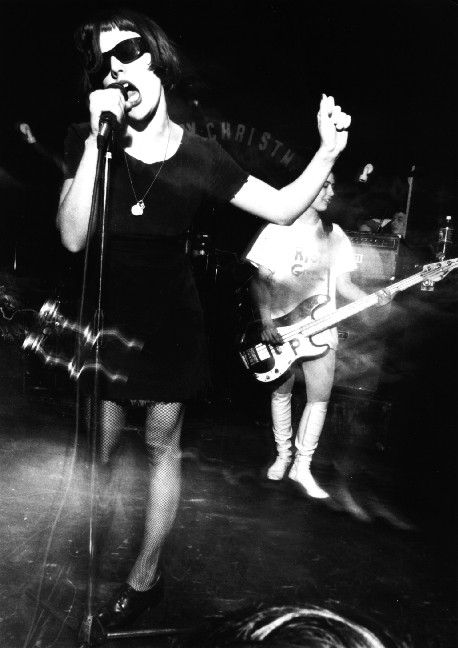 In 1972, Maxine Feldman, an openly gay performer since 1964, recorded the first lesbian single record, "Angry Atthis," (Atthis was lover of the poet Sappho).
In 1973, Alix Dobkin, flautist Kay Gardner, and bassist Patches Attom created the group Lavender Jane, and recorded an album entitled "Lavender Jane Loves Women", the very first full-length album for and by lesbians.
In the same year the feminist all women band The Chicago Liberation Rock Band recorded "Mountain Movin' Day". These early recordings were successful despite the word of mouth promotion and were sold through mail order and in a few lesbian-feminist bookstores.
Olivia Records, the first women's music record label, was created in 1973. Selling via mail order, Olivia Records released Meg Christian's "I Know You Know" and Cris Williamson's "The Changer and the Changed", which was one of the all-time best selling albums on any independent label during the early 1970s, and was also the first LP to be entirely produced by women. "Changer" is the all-time best-selling album to come out of the women's music genre.
Other independent labels and distributors since then include: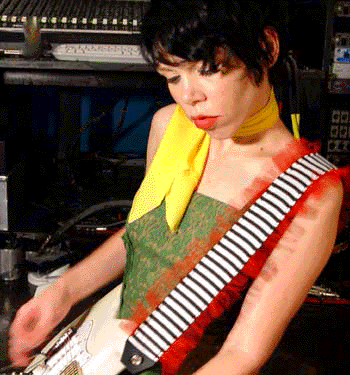 Wise Woman/Urana
Pleiades
Righteous Babe Records
Redwood Records
Goldenrod Music
Ladyslipper
WILD (Women's Independent Labels Distributors)

In 1978, a national booking company, Roadwork Inc. was formed to promote women artists.

Between 1984 and 1994, "HOT WIRE: The Journal of Women's Music and Culture" was published by feminist volunteers in Chicago. Founded by Toni Armstrong Jr., Ann Morris, Michele Gautreaux, and Yvonne Zipter the publication focused exclusively on lesbian feminist musicians, festivals, venues, and various topics pertaining to writing, theater, dance, comedy, and the arts. "HOT WIRE" was published three times / year and each 64-page issue included a soundsheet with at least four songs by lesbian and/or feminist artists. Many of the women from the journal are still active in the women's music business, but the market has now shifted largely online.

The first women's music festival occurred in 1973 at Sacramento State University. From 1973 to 1976 many other festivals were organized including the first National Women's Music Festival at Champaign-Urbana, Illinois in 1974.

Other festivals include:
The Michigan Womyn's Music Festival, created 1976 and now the the largest women's music festival in the United States.
Lilith Fair, which toured from 1997–1999.
LadyFest, created in 2000.
The Women's International Music Festival, created in 2004.
Los Angeles Women's Music Festival, created in 2007.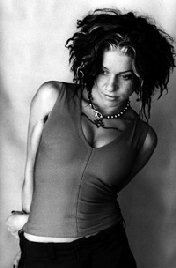 Below to the Right: Ani DiFranco, Jess Klein & Kinnie Starr - Three of the Biggest Divas in the Feminist Music Business.
Feminist Music
Guide to Feminist Music
Feminist Music Mutineers
Feminist Research in Music Education
We Are the Grrls: Women in Music Before, During, and After Riot Grrl
Women's Radio
Chicago Women's Liberation Rock Band: Origins
Chicago Women's Liberation Rock Band: Cultural Transformation
Feminist Music in Canada
Feminist Music for Feminists by Feminists
Punk Rock Grrl
Grammy Schmammy
Scars & Guitars
Beat Sex
SupaFly Grrl
Bite the Apple!
Lounge Singers
Metal Grrls
Tiny Divas
The New Madonna
Techno-Logic
The History of Riot Grrls in Music
Madonna's Like a Virgin
From Girl to Woman to Grrl
Jorane
Ani DiFranco - Biography, Music & Quotes
The following is a list of musicians who create feminist / girl power songs.
Adrianne
Alison Tartalia
Alix Olson
Amanda Garrigues
Anastacia
Andrea Maybaum
Ann Klein
Ariana Daner
Bikini Kill
Bitch and Animal
Bjork
Brenda Weiler
Brigid Boden
Carla Buffa
Catatonia
Christina Fasano
Cranberries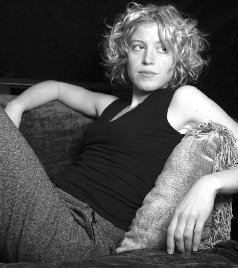 Dar Williams
Dido
Dominique Gizelle
Doria Roberts
Elisa Peimer
Ellen Rosner
Eurythmics
Fefe Dobson
Garbage
Georgette Dashielle
Halley DeVestern
Hepburn
Holly Figueroa Band
Imani Coppola
Indigo Girls
Inkubus Sukkubus
Jen Cass
Jess Klein
k.d. lang
Kellee Bradley
Kim Stockwood
Kinnie Starr
Leah-Carla Gordone
Lesli Wood
Lisa Loen
Lisa Richards
Liz Phair
Little Failures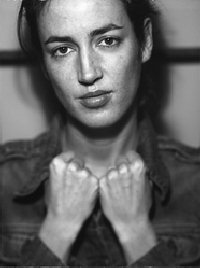 Madonna
Marina Vittoria
Melanie Sparks Band
Meryn Cadell
Michelle Malone
Mutual Hate Society
Nancy Sinatra
Natalie Imbruglia
Neon Venus
No Doubt
Patti Witten
Paula Cole
Pink
Sara Lee
Sarah Harmer
Sarah McLaughlin
Sarai
Sheryl Crow
Splendora
Sue Jeffers
Susan Court
The Painted ID
Weeping Tile

DOWNLOAD THESE SAMPLE MP3S!

Catatonia - The Ballad of Tom Jones

Dar Williams - When I Was A Boy

Lesli Wood - The Last Thing You Feel

Disclaimer: These samples are meant to encourage people to buy CDs of artists they may never have heard of. We do not intend any copyright infringement.