Toronto Website Design &amp Toronto SEO
Milestones in Pop Feminism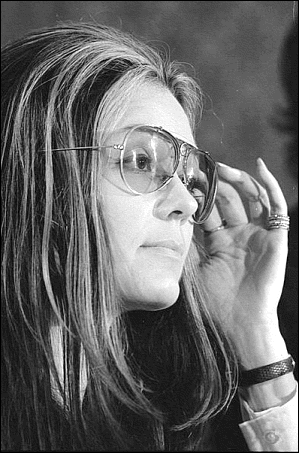 I Am Woman:
The Biggest Milestones in Pop Feminism
By Rachel Giese - March 8th 2005.
Feminism may seem to have as much connection to pop culture as, well, a fish has to a bicycle. But since the beginning, the women's movement has had a savvy grasp of the power of pop: think about the punk rock antics of the protest of the 1968 Miss America pageant, or Gloria Steinem's stylish mini skirts and aviator glasses. And the feeling was mutual: no sooner had The Feminine Mystique author Betty Friedan identified the "problem that has no name" than entertainment industry executives wondered if there was money to be made in solving it. In honour of International Women's Day, March 8, here's a look at some of the most significant convergences of feminism and popular culture.
The Phil Donahue Show (1969-1974)
If your suburban, stay-at-home mom was talking about multiple orgasms, abortion or natural childbirth in the early 1970s, it was probably because she heard about it on this groundbreaking talk fest. Phil Donahue, the original "sensitive man," once said that his show "got lucky because we discovered early on that the usual idea of women's programming was a narrow, sexist view." Donahue trusted that his female audience had brains and opinions, and thus created a televised consciousness-raising group each afternoon, covering such taboo topics as gay sex, domestic violence and abortion. Donahue's show stayed on the air, in various incarnations, until the mid-1990s. Though Donahue was eclipsed (to put it mildly) by Oprah Winfrey in the 1980s, he remains a pioneer in popularizing women's issues through the power of television.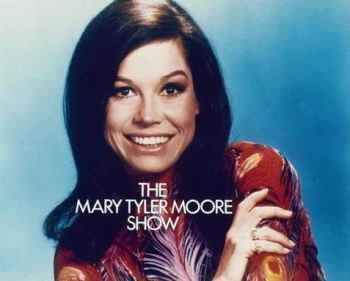 The Mary Tyler Moore Show (1970-1977)
This was one of the first TV shows to feature a single working woman as its title character, a fledgling TV producer who was "gonna make it after all." Mary was both nervous and strong-willed. She happily lived alone in an adorable bachelor apartment and spent the night with her dates (a television first), but found it difficult to stand up to her gruff boss. Depicting Mary's struggle to balance feminism with femininity, the show perfectly captured the reality of women who were beginning to assert themselves in traditionally male arenas.
Helen Reddy, I am Woman (1971)
This unbridled feminist anthem appeared on Reddy's debut album, I Don't Know How to Love Him, and was a breakthrough hit for the singer. Declaring "I am woman hear me roar, in numbers too big to ignore," Reddy made female listeners feel as strong and invincible as she did.
Maude (1972-1978)
One of Norman Lear's watershed social issues sitcoms from the 1970s, Maude was a spinoff of All in Family and starred Bea Arthur as an outspoken feminist. Tackling hot-button issues like menopause, racism and classism, the show became an instant hit. Most notably, in the first season, 47-year-old Maude had an abortion. This had never happened on American television before — and it was another 32 years before another character on U.S. network TV had an abortion (on the WB drama Everwood).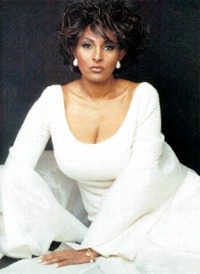 Pam Grier in Coffey (1973) and Foxy Brown (1974)
Even the silliest of B-movie schlock was elevated by Grier's riveting and intelligent screen presence. But it wasn't until she starred as a vengeance-seeking nurse named Coffey ("She'll cream you!") in this pair of blaxploitation films that she became a bona fide cult star. Whether she was karate-kicking pimps or gunning down drug dealers, Grier's girl power was explosive, appealing to black and feminist audiences. At the height of her fame, she appeared on both the cover of Ms. Magazine and in a nude spread in Playboy.
Charlie's Angels (1976-1981)
This harbinger of so-called "jiggle TV" featured a trio of sexy female crime fighters who worked for a mysterious patriarch named Charlie, going undercover as convicts, prostitutes and roller-derby queens in order to save an innocent victim, usually another woman. Embodying the tensions that existed as women entered traditional male jobs, the premise was equal parts exploitation and liberation. The angels appeared in bikinis and wet T-shirts as often as possible, yet they were portrayed as smart, strong and more than capable of holding their own against bad guys.
Nine to Five (1980)
This satirical workplace revenge romp played perfectly to the frustrations of the growing female workforce in the 1980s. It starred Jane Fonda, Lily Tomlin and Dolly Parton as (respectively) a struggling divorcee, an ambitious career woman and a secretary fending off her sleazy superior's advances. The women wind up kidnapping their male chauvinist boss and smashing the glass ceiling to bits when they successfully overhaul the office in his absence.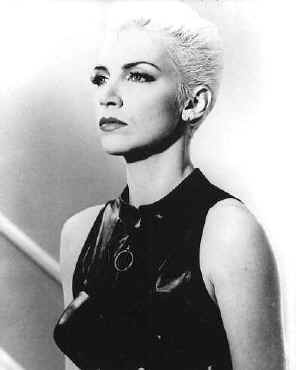 Eurythmics, Sisters are Doing it For Themselves (1985)
As the Scottish band was transforming itself from Euro artsies to international pop stars, singer Annie Lennox released this thumping disco duet with Aretha Franklin, triggering the Motown majesty's 1980s comeback. The song, which declared that women "were standing on their own two feet and ringing on their own bells," remains a staple at Women's Day events and Take Back the Night marches.
Thelma & Louise (1991)
This much-discussed movie starred Susan Sarandon and Geena Davis as a pair of friends who find an unexpected liberation on the lam after one shoots a would-be rapist. Critics were split into two camps: those who saw it as a smart and lively reinvention of the buddy/road movie; and those who read it as a violent, anti-male polemic. (One reviewer called it "Bitch Cassidy and the Sundress Kid.") With its loving portrayal of friendship and its ambiguous ending, the film gave new meaning to the observation that "freedom is just another word for having nothing left to lose."
Riot grrls (1990s)
An offshoot of the grunge and punk scenes, the Riot Grrl movement created a female-friendly culture of bands, zines, fashion and festivals within the macho trappings of the alternative music world. Inspired by pioneering musicians like Patti Smith, groups like Bikini Kill, Bratmobile, L7, Tribe 8 and Sleater-Kinney rose out of musical hotbeds like Seattle and Olympia, Wash., as well as San Francisco and Washington, D.C.
What's Love Got To Do With It (1993)
Angela Bassett and Laurence Fishburne gave two of the best performances of their careers in this 1993 biopic of Ike and Tina Turner — the music world's version of The Burning Bed. With a rock-hard body and an attitude to match, Bassett played Turner as a battered soul survivor who fights her way back from abuse, divorce and destitution to find inner peace and a place at the top of the music charts. Whether she's growling through Proud Mary, dancing like a high-heeled dervish or finally giving Ike the whaling he deserves, Bassett gave female empowerment a rock and roll bite.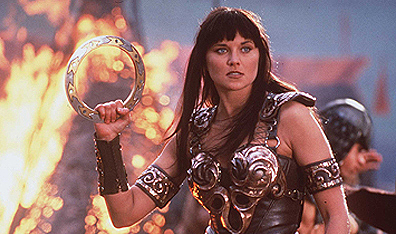 Xena: Warrior Princess (1995-2001) and Buffy the Vampire Slayer (1997-2003)
Sci-fi and fantasy conventions got a whole lot sexier in the 1990s, when these two chick-driven TV series were launched. The first, Xena: Warrior Princess, set in ancient Greece, followed a reformed warlord on her quest to atone for her past crimes. The second, Buffy the Vampire Slayer, told the story of a contemporary California teenager with a gift for battling evil creatures. With an eye to camp — and, in Buffy's case, with some astute social commentary — both series played with the machismo of the genre and upended the cliché of the weak female victim.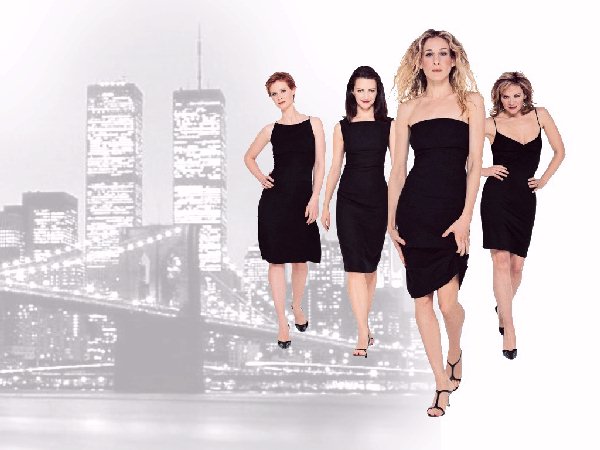 Sex and the City (1998-2004)
Following the dating lives of four modern Manhattanites, this bellwether HBO television series tackled everything from the pleasures of twentysomething men and the pitfalls of the perfect-on-paper marriage to the pain of infertility and the struggle of coping with breast cancer. Underneath the fluff veneer of Manolos and Cosmopolitans, the show was a post-feminist celebration of independence, sexual exploration and sisterly solidarity.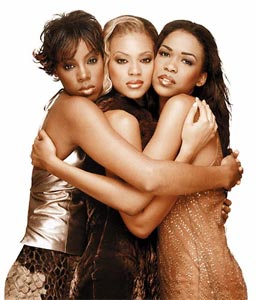 Destiny's Child, Independent Women, Pt. 1 (2000)
Building on the radio-friendly feminism of 1980s and 1990s pop/hip-hop/soul acts like Salt-n-Pepa and TLC, Destiny's Child penned this song for the 2000 film version of Charlie's Angels. Directing "all the honeys making money" to "throw your hands up at me," the song honours women who pay their bills, buy their own shoes and who are "50-50 in relationships."
What will the future hold?