"The truth is, you and I are the stuff that great leaders are made of. We don't have to wait for a distinguished white man on a horse or a politician wealthy enough to win office in a multimillion dollar campaign to usher in justice and equality. The ranks of rebellions and revolutions that have shaped human history have been made up of people like you and me. (…) The people who make a difference are those who fight for freedom – not because they're guranteed to succeed – but because it's the right thing to do. And that's the kind of fighters that history demands today. Not those who worship the accomplished fact. Not those who can only believe in what is visible today. But instead, people of conscience who dedicate their lives to what needs to be won and what can be won." - Leslie Feinberg, Trans Liberation 1998.
"I am who I am by my standards. WE ARE ALL SUPERGIRLS." - Kelly, Supergirl zine.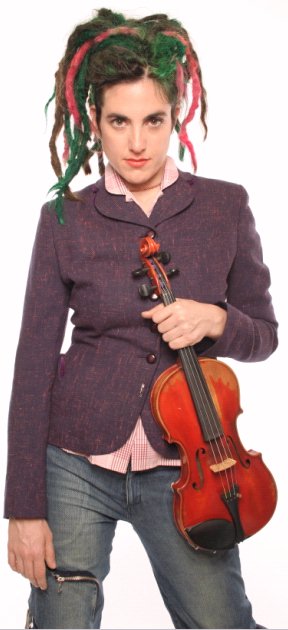 "I am not a pretty girl, that's not what I do." - Ani DiFranco
"If writing is revolutionary, just being honest and talking about your life is revolutionary. If everyone did that, it'd change things. If you start to chip away at walls that are within you, you'll eventually get revolutionary writing." - Lailah, Revolutions from Within.
"I always thought that self-empowerment is the most important part of zine-making. That ability to express yourself and learn about yourself is so important, and there aren't that many opportunities for girls to empower themselves… And the great thing about girl zines, and other girl-power-related acts (…) is that anyone can do them – it's a road to empowerment that is available to anyone." - Sarah Dyer.
"To do a magazine is one of our ways – to get what we want!" - Ina Wudtke, Editor of the Neid.
"Feminism is for everybody." - Bell Hooks.