Toronto Website Design &amp Toronto SEO
RADIOACTIVE SUPER PLAYBOY-BUNNIES!!!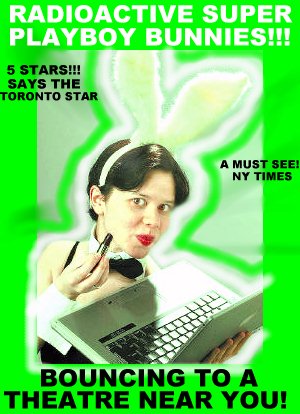 By Suzanne (The Glowing Maid/Radioactive Girl) MacNevin
I, Suzanne MacNevin, am a highschool chemistry teacher in Ontario, Canada.
In my offtime I write quirky articles for the Lilith Gallery. But this isn't always what I wanted to do with my life.
When I was 15 years old, I wanted to be a PLAYBOY BUNNY!
And now I am basically a full-blown lesbian with only minor bisexual tendencies.
I keep fit. I am in good shape. I have a good weight for my height. I can hurdle a couch with no problem. How many people do you know that can do hurdles?
But when I was younger, and much more shy, my dream was to be well-liked, popular, and have BIG TITS.
And so, to be a Playboy Bunny sounded like a pretty kewl idea to me. I could live in the playboy mansion, be extremely popular, and yes, I would have big tits.
Today, I am only a 36C. I feel very average. I can squeeze into a 34B and it will look like a push-up bra. But I will never have 38 double D tits. Its just not going to happen. I simply don't have the genes to create that kind of volume.
So instead I am a chemistry teacher by day, and caped crusader at night... Radioactive Girl! Fighting corporate crime with her radioactive superpowers!!! I wish...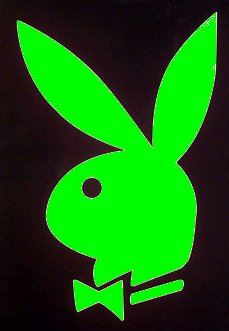 No, I must humble myself. I am not that fabulous. Or am I?
I am in a field predominated by men. Chemistry, or science in general, has long been dominated as if it was a "males only club". Women scientists? Women super-geniuses? They don't exist, or do they?
For years, the mad scientist in me has been wanting to get out... its been creeping along slowly, the pressure in my veins growing until it seems like I might explode into a She-Hulk-like rage...
She-Hulk... now she had nice tits. I guess the artists thought that if they were going to make a She-Hulk, they better give her a really nice rack.
Afterall, much like the science and technology industry, who reads comic books except for men and boys?
Well, for starters, me.
And Rachel Ross probably does too. Rachel Ross is the science and technology reporter for the Toronto Star. This article is actually a homage to an article she wrote. Indeed, I put it on the Lilith Gallery without her permission and later it had to be removed for copyright reasons... for which I am truly sorry.
I can't even show the photograph of her due to the copyright.
But I can change the photograph and make it look very different! Now its an art piece and there's nothing they can do about it! Mwahahaha! The Evil Scientist inside me wants to get out and wreck havoc on the art world...
Except there is no such thing as an evil "mad" scientist.
Indeed, the field of science is quite bereft of "mad" people in general. They are statistically quite down to earth sane people.
They are also statistically more often than not, male.
The problem is not that girls and boys don't want to become a scientist when they are little, the problem is in the education system.
And I can say this accurately, because I teach it.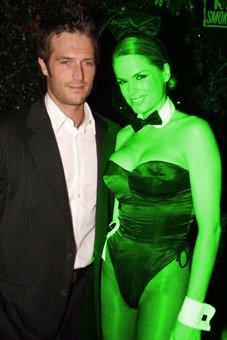 The standard learning method in science is memorizing facts. Its called axiomatic, and is a learning method dating back to Greek times and probably before.
The problem is that memorizing facts is quite BORING.
You want to bore 20 students to death? Start reciting boring facts out of a science book.
Many of these facts the students already know, which makes it even more boring.
So the entire field of science can appear to be quite boring, just from the outlook. Try as we might to make science textbooks look interesting and exciting, its still a boring textbook.
Also, even if you were to go into a scientific field, what is there left to invent? When children think of scientists, they tend to think of an inventor, which is not what all scientists do. Most scientists never invent anything. What they do is study and learn about something, hoping to understand it better and perhaps even use it somehow.
Why would anyone WANT to study microwaves? But the advantages of studying them and learning how to use them to cook food, that is a different matter.
It was a stroke of genius.
And the result was a tool that made the lives of people easier. No more cooking over a hotstove. Pop some frozen food in the microwave and out it comes hot. Easy as apple pie.
Or perhaps I should say easier?
The microwave has made many people lazy when it comes to the preparation of food.
But that is good for women, because it means there is no necessity these days to stay home and cook and clean. They are no longer "forced" to live the life of a domestic housewife.
The world is their oyster, indeed, it always was, but so many women simply don't realize they have more options.
And science is certainly one of those options.
Even though the National Science Foundation's 2000 report stated that "at all levels of education and in employment, women are less likely than men to choose science and engineering fields."

The Canadian Council of Professional Engineers (CCPE) has a study they did that shows that the percentage of women in engineering has improved in the past 25 years, but women are still seriously under-represented. The percentage of female students who have completed undergraduate degrees has risen by less than 2 per cent in the past five years.
In Canada, only 11.8% of computer science undergraduates are female.
In the United States women make up only 23% of the science and engineering workforce, which is a statistic that has not moved since 1993. It has stayed constant.
Of course, there is also many women who work for "technology-based company", but that doesn't mean they are a scientist or an engineer. Sad to say it, but women are usually given clerical duties and customer service jobs.
Rachel Ross worked in Seattle during the 1990s, with her husband, who worked for Microsoft. The team he was with had 22 people and only 2 people were female. From her experience of meeting other Microsoft design teams suggests that that statistic is fairly accurate for all design teams within Microsoft.
Of course, that is not Microsoft's fault. I am certain they would hire more women if there was more female engineers to actually hire. If there isn't any however, beggars can't be choosers.
Do the numbers matter though?
Maybe.
Probably.
Yes.
Definitely.