Toronto Website Design &amp Toronto SEO
The Travesty of Ladies Only Golf Lessons
Ladies Only Golf Lessons are Sexist Training Camps that Reinforce Male Elitism
By Robert Campbell, August 2016.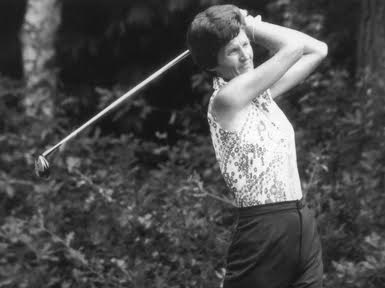 Of course there's no denying that men and women are built differently and generally don't play competitive sports together, but technology could be used to level the playing field and put men and women on the same PGA Scorecard.
There are some co-ed activities like Curling, Bowling, Horse Racing and Auto Racing where women play right alongside men, but the big sports industries that stress maximum athletics don't mix genders. You're not likely to see women playing NFL Football, MLB Baseball, or NFL Hockey any time soon, but PGA Golf can be the exception. We don't need sexism in an age where we could use technology to bring maximum equality to professional sports.
The Professional Golf Association (PGA Golf) segregates the sexes. When women's golf games are broadcast on television, the program draws an entirely different audience, and less sponsors. Its time to end this segregation and adopt a weighted scoring system that uses technology to level the field and allow women the same advantages as men.
Golf is a good example because if you've ever visited an old school golf course you will see there are special zones for women to tee-off balls that are usually twelve to twenty feet closer to the golf green. And women have different equipment and different fashions and sadly, different attitudes. They often learn young that they are not equal to men.
Why is there such an out-dated thing as ladies' golf lessons?
Bradlee Ryall Golf Academy in Mississauga Oakville still offers ladies' only golf lessons The web copy reads, This clinic brings good friends together for golf instruction in a low-pressure, thoroughly enjoyable environment. We teach golf the fun, easy and patient way to hundreds of women of all skill levels.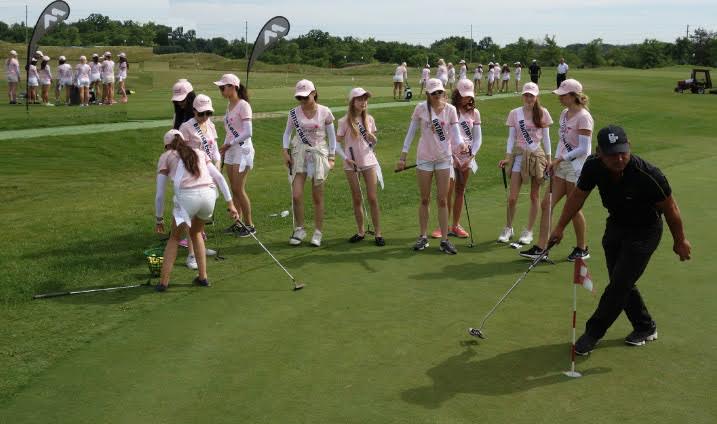 The blog on their site goes even further into the malady by revealing they gave free ladies golf lessons to fifty-six tees delegates from the 2016 Search for Miss Teenage Canada. And they taught from the Ladies Golf Lessons book and not from the group golf lesson book as they might have done if this had been a corporate event. When I asked Graham Russell about the programming choice and the need to teach ladies from a different lesson book he replied 'women have different equipment and abilities and tend to learn golf differently than men' which in this author's opinion is simply a nice way of exasperating the inequality so easily remedied by adopting 'flighted' balls – a weight system where men get lighter balls and then all of gender based discrimination starting with lessons and special tee-off zones can be entirely eliminated.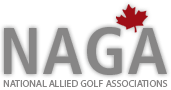 Despite having a women's PGA, golf is still a male dominated sport and the National Allied Golf Associations (NAGA) 2012 Canadian Golf Consumer Study revealed the game is still overwhelmingly male dominated. Over 70% of Canadian Golfers are men and less than 30% female. The majority of the players are well educated with over 62% having post secondary graduate degrees. Canadian golfers generally enjoy higher incomes – 42% make more than $75k per year. And sadly the current game reflects very little ethnic diversity, which the study highlighted as a growth opportunity given Canada's changing ethnic demographic.
The study concluded that women also represent an important segment for potential growth, however, many younger women expressed the notion that they do not believe the cost of golf and the value proposition of the sport is justified. It's a fact that women enter the sport and then leave the game at a much higher rate than men. Men as a group, statistically associate with "the game is worth the expense" and based on these statistical associations, it is a more difficult task to convince women to either take up the game or play more golf after they've learned the game and bought some clubs.
Molly Gallant of West Port Connecticut also advocates for more equality. Playing to a 9 to 11 handicap she says, I prefer playing with men. Men are happy to see us play well. Surprised may be when we hit a long drive, but let's face it, we just don't have the same physical capacity they have. But women often get so competitive. Jealously can creep in if you play better than they do and some really nitpick. Even in a social game they'll call you on everything. Men are more relaxed. My best golf has always been played with men.
Further evidence of an elite economic male dominated hegemony imposing notions of gender inequality on women can be found in Eligible Magazine's article, What Golf Lessons can Teach Daters where the game is reduced to a series of tests for relationship strengths and how well each sex handles fear and humiliation. The same notion is explored in real life with Singles Golf Lessons Mixer events held by SingleintheCity in Oakville Ontario.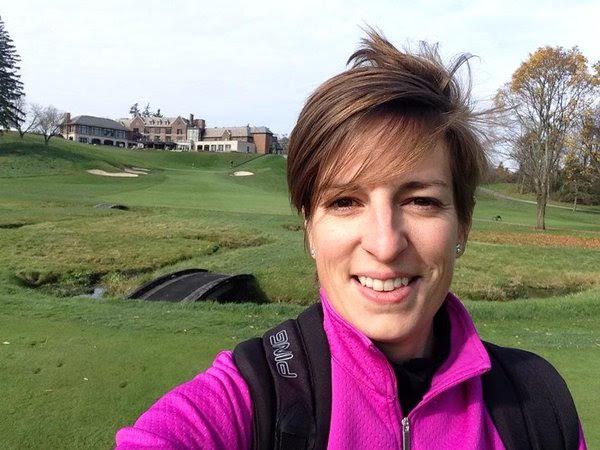 So when I asked Jaime Steedman, the Head Teaching Professional at the Ladies' Golf Club of Toronto in Thornhill Ontario what the difference is between men's and women's golf lessons she replied, There are definitely some general differences in teaching women versus men. There are anatomical references (men and women's bodies are different – see hips for example) and references to the opposite gender. and by that I think she means her diction is different as there's no need to include masculine pronouns in player descriptions.
Jaime continued, Generally, the actual lesson format does not change nor does the way I approach the lesson change. There may be some nuances in the language or descriptions I give, or the way our physical characteristics can affect the swing, but generally the lessons are very similar. And this validates most of my argument - there are few differences other than the state of being imposed by the governing hierarchy of golf.
So rise up people, and let this be the clarion call for the abolishment of ladies only golf lessons on they grounds they're sexist and limit female aspirations and notions of equality.