What is more, the rise of attention to the fine arts gave those arts a particularly public presence. The modern institution of the museum put paintings and sculptures on display; the concert hall made performances available to a larger public (Shiner 2000). This is a period of history when ideas of social propriety were especially divergent for males and females of the middle and upper classes, the chief consumers of the fine arts. While it was considered a domestic benefit for young ladies to be able to perform music at home for family and guests and to decorate the walls of the home with deft paintings, public exposure of such talents was widely-regarded as improper and unfeminine. Therefore, what talents women exercised in areas such as music tended to remain in the amateur realm rather than be exerted in the more public professional world that monitored important developments of art forms. (There are notable exceptions such as the musicians Clara Schumann and Fanny Mendelssohn Hensel, but they are comparatively few.) Thus another reason women artists in many genres take a back seat to their male colleagues is that they withdrew from or were denied the kind of education and training that prepared them for the exacting standards of the public audience. (Nochlin notes how many women painters were trained by artist-fathers who were able to provide them with the kind of training that would otherwise be difficult to obtain; the same may be said of women musicians [Citron 1993; McClary 1991].) These historical explanations illuminate another pair of opposites marked by gender: public-private. This binary has been especially investigated by feminist political theorists but also has considerable significance for philosophy of art (Pollock 1988).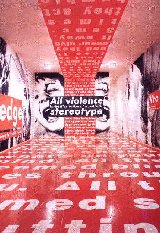 From the above we can see how the concept of "art," considered in its aspect of "fine art," is a gendered concept that selects as its paradigms mostly works that have been made by male creators. Awareness of fine art's exclusionary criteria is evident in contemporary feminist art practice. Mindful of the effects that strict divisions between fine art and craft have exerted over female creativity, feminist artists who were active in the second-wave women's movement of the 1970s, such as Faith Ringgold and Miriam Schapiro, incorporated craft materials such as fiber and cloth into their displays (Lauter 1993). Their work invokes materials with domestic and feminine associations, calling attention to the long-overlooked labor of women in art traditions that are different from but no less worthy of attention than the fine arts of painting and sculpture. Indeed, craft objects themselves such as quilts are now occasionally the subject of exhibits in fine-art museums, another recognition that the problematic distinction between fine art and craft dissolves with changing cultural assessments. These sorts of work suggest that from one point of view, women have not been so much absent from the history of art, as the history of art has screened out many of the forms to which they have traditionally directed their energies.
More than principles of selection infuse gender into the idea of fine art, however. The concept of the artist has its own gender skew. For much of the modern period, the very best examples of fine art were understood to be the creative products of artists with special talent amounting to "genius," and genius is a trait that possesses especially emphatic gender meaning.